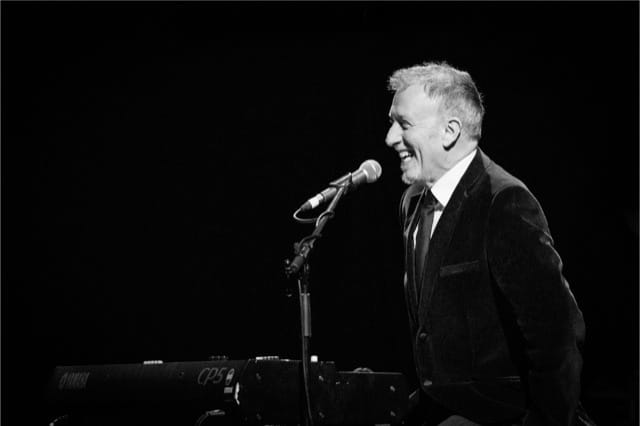 Would you like to listen to the article instead of reading it?
"Paul Harrington in Concert", will see the Irish Eurovision legend, accompanied by Graham Murphy, performing a selection of songs from the popular radio series 'The Lyric's the Thing' exploring the stories behind songs.
Hear the likes of "Somewhere Only We Know", "Stairway to Heaven", "Life on Mars" and "God Only Knows" in a 90 minute evening full of the most popular songs in music history.
Harrington, who along with Charlie McGettigan won the 1994 Eurovision for Ireland with the song 'Rock 'n' Roll Kids' said it has not been easy whittling down the 120 songs that have featured on the show since it first hit the airwaves in 2020 to fit into a 90-minute stage show.
"However, we have done our best and really hope the audience enjoy our choices. For those who would like to listen to the complete collection there are currently four volumes of 'The Lyric's the Thing' available from streaming or downloading," Harrington told the Irish Independent.
Paul plays Mill Theatre Dundrum on Friday October 20th 2023, 8.00 pm, Draiocht Theatre Blanchardstown on Friday November 10th 2023 8.00pm and The Venue Theatre Ratoath on Saturday December 16th 2023 8.00pm. Click the venue for ticket details and bookings.