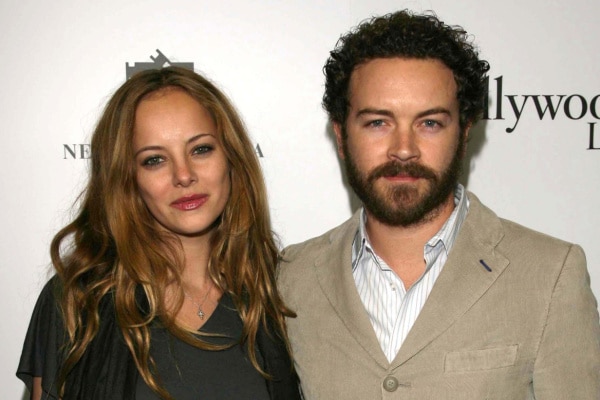 Would you like to listen to the article instead of reading it?
Bijou Phillips, the wife of That 70s Show star Danny Masterson, has filed for divorce, after he was sentenced to 30 years for rape.
Phillips, a US actress and model, filed for divorce at the Santa Barbara Supreme Court on Monday.
The couple have been married since 2011, and share a nine year old daughter.
Masterson Jailed
Earlier this month, Danny Masterson was jailed for 30 years to life, for the rapes of two women from 2003.
After a mistrial was called after the jury failed to reach a verdict at the initial court case back in December, Masterson was found guilty in May.
After being found guilty of the rapes of two women, Danny Masterson was also accused of raping his former girlfriend. However, a unanimous verdict could not be reached on that charge.
"completely violent"
In court, the jury heard statements from the two women who Masterson was convicted of violently raping.
Both attacks reportedly took place at the height of Masterson's fame, starring on the US sitcom, That 70s Show.
Both women claimed that Masterson had given them drinks, before feeling woozy. It was then that Masterson allegedly raped them.
"When you raped me, you stole from me", one of the women said in court. "That's what rape is, a theft of the spirit".
"You are pathetic, disturbed and completely violent," she also added. "The world is better off with you in prison".
The other woman that Masterson was convicted of raping also said that he, "has not shown an ounce of remorse for the pain he caused".
She also spoke about her regrets over not reporting this to law enforcement sooner.
"I knew he belonged behind bars for the safety of all the women he came into contact with. I am so sorry, and I'm so upset.
She also added, "I wish I'd reported him sooner to the police".
It has also been confirmed that Masterson plans to appeal his rape convictions.