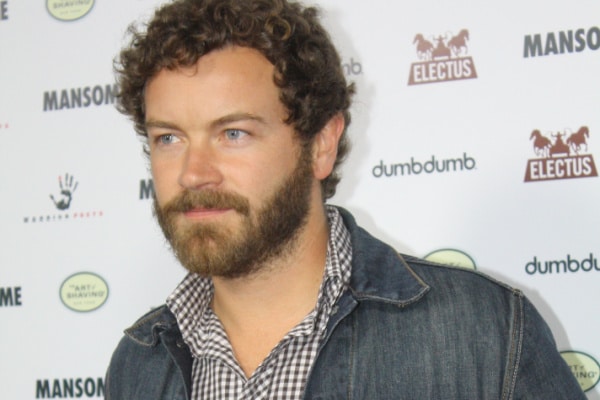 Would you like to listen to the article instead of reading it?
That 70s Show star Danny Masterson has been sentenced to 30 years to life in prison for the rapes of two women 20 years ago.
The 47 year old actor who attended court, was handed this sentence by Judge Charlaine F Olmedo, having heard statements from two women about the trauma they suffered from disturbing memories in subsequent years.
Masteron was found guilty of two counts of rape on May 31 in a new trial, after a mistrial was declared when the jury failed to reach a verdict on three counts of rape that the actor was accused of, last December
Both attacks which Masterson was convicted of, allegedly took place at the height of Masterson's fame as a star on That 70s Show, at his Hollywood-area home.
They claimed that they became woozy after Masterson had given them drinks, before violently raping them in 2003.
"testimony and descriptions of Scientology beliefs"
Having been convicted on two counts, Danny Masterson was also accused of raping a former girlfriend. However, a verdict could not be reached on that, with an 8-4 vote in favour of conviction.
It was also alleged in court that Masterson used his position in the Church of Scientology, to avoid punishment for these attacks.
The three women in question who were also members of the church, blamed the church for protecting Masterson.
They said that they had reported Masterson's conduct to the church at the time. But the church told them they were not raped, and were also put through ethics programmes themselves.
The church also allegedly warned the three women against reporting a man of such high standing to law enforcement.
Following the verdict, the church said in a statement that the "testimony and descriptions of Scientology beliefs" during the trial were "uniformly false".
The statement read, "The Church has no policy prohibiting or discouraging members from reporting criminal conduct of anyone — Scientologists or not — to law enforcement".
"stole from me"
In court, statements from the two women who Masterson was convicted of were read in court.
"When you raped me, you stole from me", one of the women said. "That's what rape is, a theft of the spirit".
"You are pathetic, disturbed and completely violent," she also added. "The world is better off with you in prison".
The other woman that Masterson was convicted of raping also said that he, "has not shown an ounce of remorse for the pain he caused".
She also spoke about her regrets over not reporting this to law enforcement sooner.
"I knew he belonged behind bars for the safety of all the women he came into contact with. I am so sorry, and I'm so upset.
She also added, "I wish I'd reported him sooner to the police".
"his life"
After he was found guilty, Masterson was sentenced by the judge, after rejecting a motion from the defence for a new trial.
The defence had asked for sentences for the convictions to run simultaneously, asking for 15 years to life.
Prosecutors had asked for the full sentence to be handed down of 30 years to life.
"It's his life that will be impacted by what you decide today," Masterson's lawyer Shawn Holley said, ahead of sentencing.
"And the life of his nine-year-old daughter, who means the world to him, and to whom he means the world".
"He has lived an exemplary life, he has been an extraordinary father, husband, brother, son, co-worker and community servant," Mr Holley said.
Danny Masterson will now serve 30 years to life in prison.