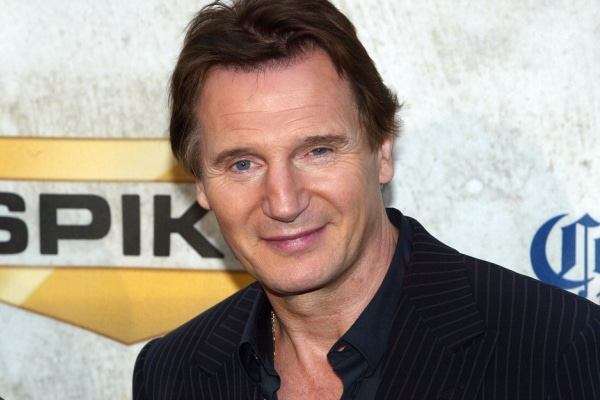 Liam Neeson has been presented with the Presidential Distinguished Service Award by President Higgins at Áras an Uachtaráin. The awards highlight "outstanding work" by Irish people living overseas across sport science, charity community support and more besides.
His work helping to raise the profile Irish artists around the world, his strong personal support for a variety of initiatives to promote tourism to Ireland and his work with UNICEF have helped to distinguish the Ballymena man
The award csays he has also been supporting UNICEF's 'Believe in Zero' Campaign in Ireland and the United States – which highlights the plight of the eight million children who die before their fifth birthday every year.
The awards were originally presented last November but Neeson was unable to attend. President Higgins said he "more than deserves a special occasion himself." President Higgins described Neeson as "a splendid Irishman abroad" and a "worthy recipient" of the award.
"The Irish family isn't defined by national borders or territories," said President Higgins. "It's defined by care, compassion, a shared culture and heritage, a common sense of responsibility, a consciousness of our historical experience and also the importance of Ireland contributing dynamically to a future that would be humane and more compassionate and more just. "Liam Neeson qualifies by all of those criteria."
Meanwhile the big burly Ballymena man has hit out at the 'disgraceful' pay gap between the sexes in acting and movies.
In an interview with The Associated Press "The Commuter" star said he felt the gender wage gap was "f***ing disgraceful" but when asked if he would take a pay cut, the actor said "no."
Leeson said in a video clip of the interview: "There's a lot of discussion about it and a lot of healthy and necessary discussion about it because the disparity sometimes is f***ing disgraceful."
"We're starting and it's starting with these extraordinary actresses and brave ladies and we as men have got to be part of it. We started it, so we have to be part of the solution," he continued.
THE EQUALIZER: #LiamNeeson on the "disgraceful" pay gap between men and women. Contains swearing. pic.twitter.com/wT3l1LJf8M

— AP Entertainment (@APEntertainment) January 11, 2018