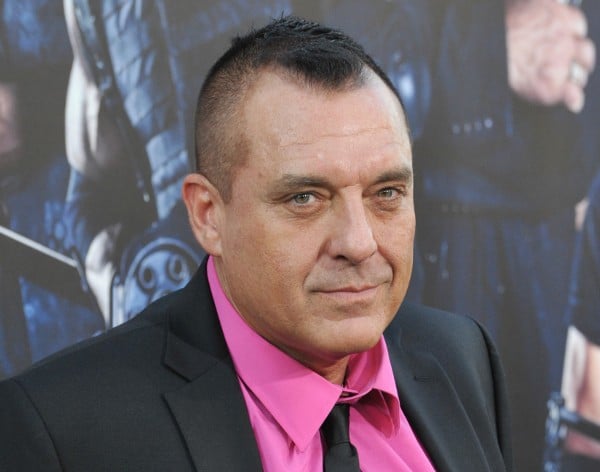 Hollywood actor Tom Sizemore has died.
The actor passed away Friday in hospital.  His family made the decision to remove him from life support. The actor had been receiving treatment after suffering a brain aneurysm two weeks ago.
A statement from Tom's rep, Charles Lago, stated that "It is with great sadness and sorrow I have to announce that actor Thomas Edward Sizemore aged 61 passed away peacefully in his sleep today at St Joseph's Hospital Burbank. His Brother Paul and twin boys Jayden and Jagger (17) were at his side."
He went on to say that : "I am very saddened by the loss of not only a client but a great friend and mentor of almost 15 years.
"Tom was one of the most sincere, kind and generous human beings I have had the pleasure of knowing.
"His courage and determination through adversity was always an inspiration to me.
"The past couple of years were great for him and he was getting his life back to a great place.
"He loved his sons and his family.
"I will miss my friend Tom Sizemore greatly."
Tributes on social media have begun pouring in.
Writing on social media actor Robert Davi paid tribute to Sizemore, saying he was "saddened to hear" of the news.
Posting on Twitter, he wrote: "His family has my prayers – Tom and I were friends I knew of his suffering & his struggle with addiction – he was a terrific talent – Many families suffer from the heartbreak and tragedy of this disease and we do not do enough!!"
Sizemore  has a long history for tough-guy roles in war and action films in the 1990s and 2000s. He had roles as a detective in the thriller Natural Born Killers and a member of a heist crew in Heat.
His role as a mobster in Witness Protection (1999) earned him a Golden Globe nomination. That year he and eight other actors from Saving Private Ryan were nominated for a Screen Actors Guild Award for outstanding cast.
Sizemore had a turbulent private life. He became known for violence and substance abuse.
Tom was convicted of domestic abuse. He was repeatedly arrested for drug use, and was sentenced to 16 months in jail in 2007 for possession of methamphetamine.
Sizemore is survived by his mother; his twin sons, Jagger and Jayden; his brother, Paul; his half sister, Katherine Sizemore; and his half brother, Charles Sizemore. His brother Aaron died last year. His marriage to Maeve Quinlan ended in divorce.