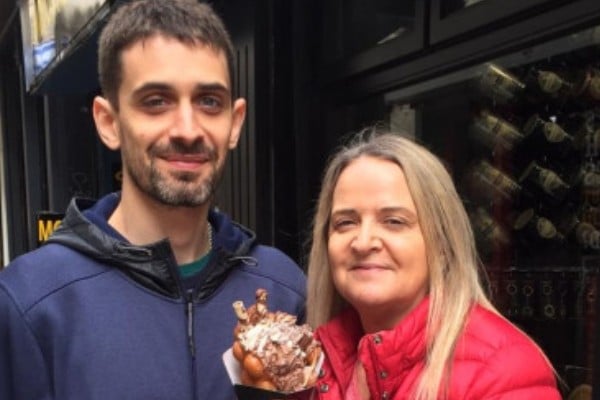 Leading bookies Paddy Power have launched their January Transfer Window betting with former Ballybrack footballer Fernando LaFuente who beat the greatest transfer deadline of them all when he came back from the dead!!! The amateur footballer was falsely declared deceased by his former club, last month.
Fernando Lafuente Saiz, who played with Ballybrack until the end of September before moving to Galway, said he was alerted to the messages saying he was dead when he got a phone call from his workmates.
So, Paddy Power has brought him back to the scene of the crime, alive and in the flesh for some light-hearted mischief today.
The Spanish footballer caused a major stir in Ballybrack this morning when news spread that he was back and locals flocked to Paddy Power on Military Road to meet him.
Paddy Power say "To celebrate the fact that Fernando is very much alive and kicking, we're offering odds on what club Ireland's Lazarus is most likely to play for next – because let's face it, his transfer story remains the most fascinating of them all."
"Having been pronounced dead and all but buried, officials stopped just short of erecting a tombstone for him, so we decided to honour the man responsible for the greatest comeback since Christ himself by erecting one in our shop windows."
Speaking to Paddy Power, Fernando said: "I'm currently a free agent and considering all options – just in case if Real Madrid come knocking during the January transfer window. They could do with a bit of divine intervention at the moment."