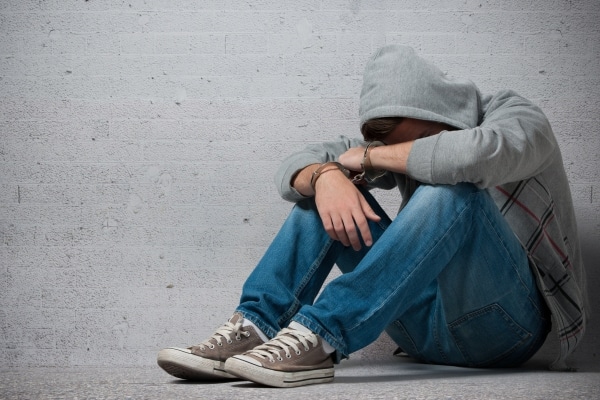 Gardai are appealing to young men to think of the consequences of getting involved in a fight. New figures show assaults are at their highest level in ten years.
Around 5,400 assaults have been reported to gardai so far this year. The majority of them are carried out by young men, at the weekend and in public places.
Last year saw the highest number of assaults since 2008 – 75% were classed as minor. Assaults this year are on par to match 2017's figures.
The Garda figures highlight the fact that nearly 90% of assault causing harm are carried out by men – with just over half carried out by men between the ages of 18 and 34-years-old.
Assaults generally happen in and around public places between 8pm and 5am at the weekend – peaking early on Sunday mornings. Gardaí have been increasing patrols in hotpots where many fights occur.
Garda Sergeant Graham Kavanagh from the National Crime Prevention Unit (NCPU) said young men need to think about the impact of their actions on themselves and others.
"The vast majority of assaults that occur are needless and avoidable," he said.

"They are usually carried out by males against males aged between 18 and 35. The peak time for these assaults is early Sunday morning. Don't be that guy; use your brain not your fists."

"Never attempt to reason with drunk or aggressive people. Walk away and look for help.

"Be streetwise when you're out and about.

"Planning is key to having a good night out. Arrange transport to and from events in advance. Let someone know where you are going and when you'll be back. Avoid walking alone and in dark places. Be wary of your surroundings and mind your property."

He said statistics indicate that assaults could be under-reported by as much as 40%, and urged anyone who has been the victim of a crime to come forward.

"Some victims of assaults, particularly men, are embarrassed to say they have been assaulted,"

"I would encourage anybody, and in particular younger men, to report all assaults to An Garda Síochána."
Gardaí appeal to young males to #UseYourBrainNotYourFists to reduce assaults through targeted action. 2017 has seen the highest number of assaults since 2008. For more info visit https://t.co/9cyzb0ZORO pic.twitter.com/OJ2JH2jswJ

— Garda Info (@gardainfo) July 19, 2018