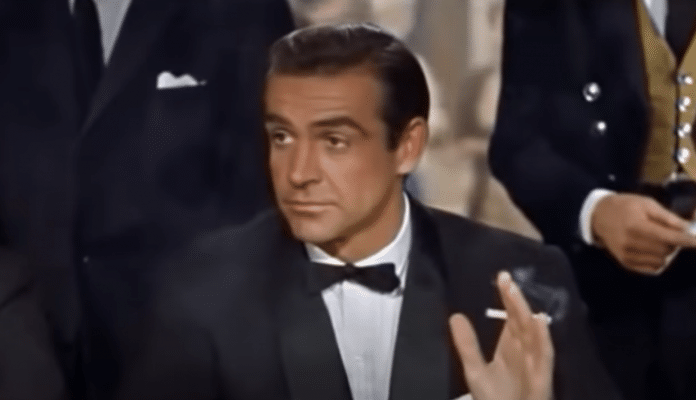 A pistol, wielded by the late Sean Connery, recently sold at a Beverly Hills auction for just over €200,000. Connery used the Walther PP handgun when making his debut as James Bond in the 1962 007 movie, Dr No. The iconic pistol went under the hammer in Beverly Hills, during a Julien's Auctions Icons & Idols: Trilogy event.
The pistol was put up for auction by Dan Lanigan, a film producer and prop collector on Disney Plus' "Prop Culture." Lanigan considered pulling the collectable from auction when news broke of Connery's passing, who died in October at the age of 90.
However, the prop did go up for auction and collected a cool $256,000, or €210,995 and 20 cents. Julien's Auction released a statement saying the winning bidder chose to remain anonymous, before adding that the new owner "was an American who has seen every James Bond movie with their children."
There were plenty of cool, memorable pieces on show at Julien's Auctions Icons & Idols: Trilogy event. Below are some of the other honourable mentions.
Other memorabilia at the auction:
Three Eddie Van Halen guitars sold for more than $422,000 (€347,720) combined. Eddie's Kramer electric guitar, which he built at his home studio with guitar tech Matt Bruck, sold for $231,250 (€190,528).
Two Fenders, that were smashed by Kurt Cobain, sold at auction for $281,600 (€231,898).
Jimi Hendrix's Octavia pedal, which he used on live album Band of Gypsys, went for $70,400 (€57,966).
A 158-page script from the 1972 classic film The Godfather marked "third draft" fetched $10,240 (€8,435), apparently more than 10 times its estimate.
A signed Paul McCartney Texan FT-79 acoustic guitar made $54,400 (€44,792).
Bob Marley's guitar sold for $153,600 (€126,539) on its auction debut.
A sword used by Bruce Willis in Quentin Tarantino's cult 1994 film Pulp Fiction was scooped up for $35,200 (€28,998)
Pete Townshend's first guitar, a 1936 Radiotone cello guitar, made $41,600 (€34,252).
Spike's hoverboard from Back To The Future Part II went for $10,625 (€8,754).