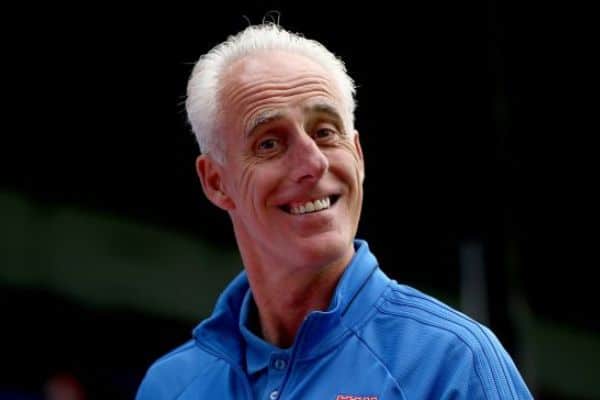 It's believed negotiations between Mick McCarthy and the F-A-I over the vacant Republic of Ireland manager's job could successfully conclude over the weekend.
McCarthy is in line to assume the position for the second time. The F-A-I are believed to be keen on making a quick appointment, following yesterday's departure of Martin O'Neill.
The 59-year-old was the last manager to lead Ireland to the World cup finals as the Barnsley-born boss was in charge when they reached the last 16 of the 2002 World Cup.
McCarthy is keen on returning to the Ireland set-up following O'Neill and Keane's departure on the back of a poor run of form.
FAI chief executive John Delaney is eager to make a swift appointment with the draw for Euro 2020 qualification due to take place in Dublin on December 2nd.
The former Manchester City, Lyon and Celtic central defender McCarthy is still held very much in high esteem despite the infamous Saipan bust-up with Roy Keane which convulsed an entire nation for weeks and weeks just prior and throughout the World Cup Finals in Japan and South Korea in 2002.
However for the present day administrators of Irish football of much more importance is his availability and interest in the new vacancy following his own departure from Ipswich Town back in April.
One man who's not interested in the job is Chris Hughton – he spoke with reporters today ahead of Brighton's Premier League visit of Leicester on Saturday and confirmed that he has no desire to take on the role.
One man who's also been linked with the role is Dundalk boss Stephen Kenny, who's believed to have been approached to assess whether he would be interested in becoming the new Republic of Ireland under-21 boss succeeding Noel King.
Martin O'Neill and his assistant Roy Keane stepped down yesterday – as results tailed off after their run to the last-16 of the 2016 European Championships. Expect movement quickly.