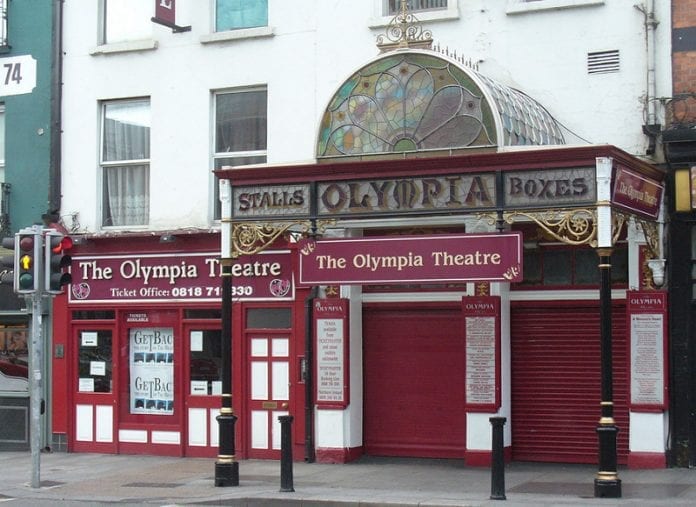 Unfortunately, due to adverse weather conditions which have affected Irish Sea sailings over the last 24hrs, Bastille have been forced to cancel their sold out Irish date tonight (Sunday 27th January 2019) at Dublin's Olympia Theatre.
Ticket holders are advised to hold onto their tickets while the band, venue and promoters work to reschedule the date as soon as possible with a further announcement later this week.
Speaking this morning the band stated:
"We're gutted that our gig in Dublin tonight has had to be postponed. We've been trying everything possible in the last 24 hours to get the tour trucks and buses to Ireland, but the bad weather has meant all ferries have been cancelled and none of our gear will be able to make it in time. Huge apologies to everyone with tickets and anyone who's travelled."
As one of the nation's favourite live acts, the four-piece spent the summer playing UK and international festivals including headline slots at Wilderness and MTV's Ocean City Sounds. They also teamed up with Marshmello to release one of the year's biggest international hits, the poignant yet euphoric , Happier the band's fourth UK top 5 single, a U.S top 10 and global top 3 scoring over 101 million streams in a matter of weeks.
The past half-decade has certainly been a whirlwind for the four-piece, who comprise of frontman and lyricist, Dan Smith, keyboardist Kyle Simmons, bassist and guitarist Will Farquarson, and drummer Chris Wood. The band have played over 500 shows across six continents, including the critically acclaimed ReOrchestrated tour, and have amassed 15 million single sales and 6 million album sales globally. Both Bad Blood and its follow-up, 'Wild World', reached No.1 in the UK and the top 10 in the US, and their music has been streamed a staggering 3.5 billion times. They've not gone without awards recognition either: after winning British Breakthrough Act at the BRITs, the band have earned Grammy, AMA and MTV Europe Awards nominations.
BASTILLE:
http://instagram.com/bastilledan/
https://twitter.com/bastilledan
http://www.bastillebastille.com/