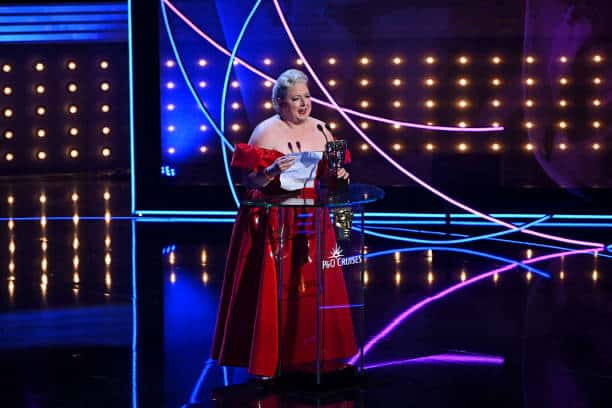 Would you like to listen to the article instead of reading it?
Cork woman Siobhan McSweeney's condemnation of the British government was cut from the BBC One broadcast of her acceptance speech at the Bafta TV Awards last night.
The 43-year-old Derry Girls star, won the Female Performance in a Comedy prize for her turn as the sharp-tongued Sister Michael in the Channel 4 comedy, set during The Troubles in Northern Ireland.
In it she called out the government – but these comments did not make it onto the BBC One broadcast of the ceremony.
In the BBC broadcast, McSweeney says: "To the people of Derry – thank you for taking me into your hearts and your living rooms."
At this point, in the BBC version, it cuts straight to the end of her speech, with the actor saying: "Thank you so much."
But in the unedited version, McSweeney is heard saying: "I am, daily, impressed with how you encompassed the spirit of compromise and resilience, despite the indignities, ignorance and stupidity of your so-called leaders in Dublin, Stormont and Westminster.
"In the words of my beloved Sister Michael, 'It's time they started to wise up.'"
The BBC has been embroiled in several rows over impartiality in recent months.
Match of the Day presenter Gary Lineker was briefly told to step back earlier this year over his criticisms of Tory asylum-seeker policy.
The move sparked a crisis in BBC sport as his fellow presenters, pundits and commentators staged a boycott in solidarity.