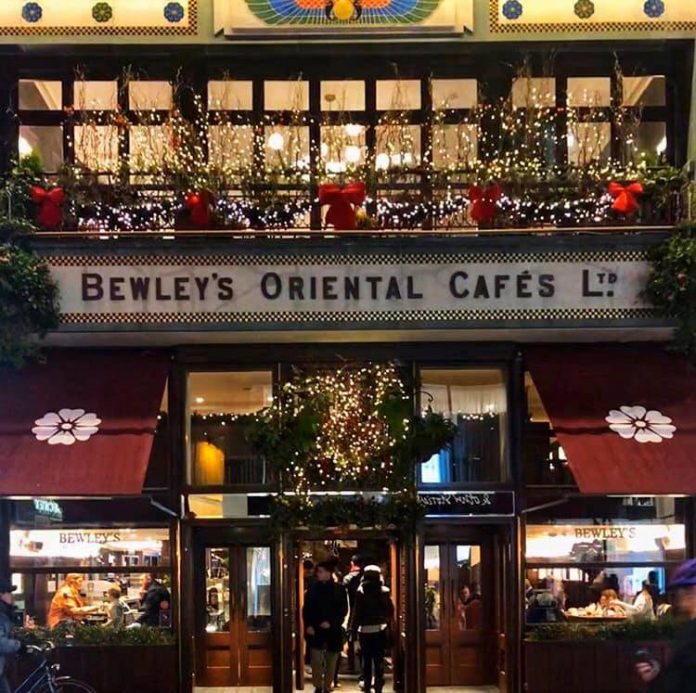 Iconic Dublin cafe, Bewley's has reopened its doors once again for the first time since March.
The cafe which closed permanently a few months ago has rehired its staff and reopened on Dublin's Grafton Street at 10am this morning.
Owner of Bewley's, Paddy Campbell said: "Like many of you, lockdown gave me a lot of time to think and reflect on what's precious in this life.
"I'm 78 years old, born and bred in inner-city Dublin. I've lived through many recessions and recoveries and seen Ireland grow and change, for the good and for the not-so-good. And what emerged from my turmoil was the determination that this recovery from Covid should be culture and values led.
"I'm so proud of the contribution that our beloved Bewley's Café has made to the life of our city and country – as a gathering place, a crucible for the arts, a second home. As an icon and a beacon. We've lost so much that was unique and authentic to our community and we are all poorer for it. This time, the economic story cannot be the sole focus as we rebuild ourselves.
"And so, we will pay the heavy price… to live our values, preserve our heritage, and keep this beautiful Café open in the beating heart of Dublin. We look forward to welcoming our wonderful customers back through the doors from today."
The café will initially operate with table service and offer a limited menu in order to reduce capacity and to ensure social distancing.
Bewley's Oriental Cafes Ltd first opened on Grafton Street back in 1927 and is probably the best known cafe in Dublin, and indeed Ireland, despite struggling to be profitable in recent times.
Over the years it has closed and reopened on several occasions most recently in 2017 when it reopened after a massive refurbishment worth millions.
Pic Bewley's Instagram