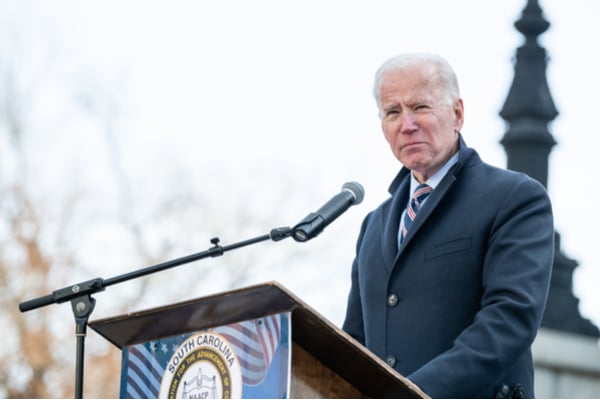 Would you like to listen to the article instead of reading it?
US President Joe Biden will visit Israel tomorrow with the duel objectives of showing his staunch support for the country in its fight against Hamas, and encouraging the provision of humanitarian aid to the people of Gaza.
US secretary of state, Antony Blinken, announced the trip. It came after talks between the US and Netanyahu and his national security cabinet reportedly ended with an agreement to allow a humanitarian corridor enter Gaza, providing critical aid, and the assurance of safe zones for civilians.
The people of Gaza are currently in desperate need of food, water and medical provisions.
Blinken said that Biden's visit was coming "at a critical moment for Israel, for the region and for the world".
Netanyahu's government is expected to brief Biden on its intended military operations and how they will be conducted "in a way that minimises civilian casualties and enables humanitarian assistance to flow to civilians in Gaza in a way that does not benefit Hamas."
A ground invasion of Gaza by Israeli forces, which now surround the area, is expected imminently.
Convoys of lorries carrying emergency supplies are currently waiting by the Egyptian side of the Gaza border. Although the border is controlled by Egypt, Israel must approve of what crosses it.
On his trip to the Middle East, Biden will also visit Jordan's capital, Amman for talks with Jordan's King Abdullah, the Palestinian Authority president, Mahmoud Abbas and Egyptian president Abdel Fatah al-Sisi.
The US President hopes to avoid further humanitarian disaster and avert a war that could involve the US and Iran.
Yesterday, Iran warned Israel of a possible "pre-emptive action in the coming hours," if Israel carries out its likely ground invasion of Gaza.
Iran's Minister of Foreign Affairs Hossein Amir-Abdollahian said "the resistance leaders" will not allow Israel "to do whatever it wants in Gaza."