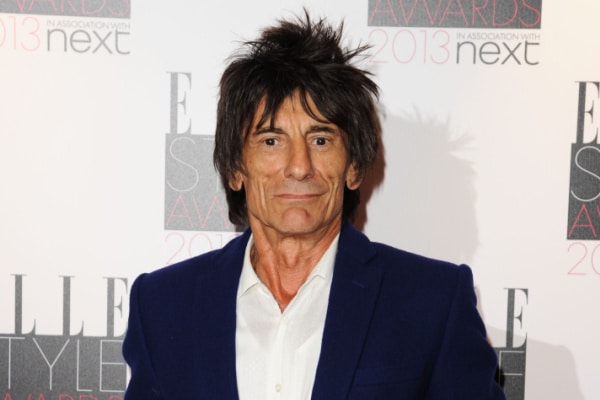 Would you like to listen to the article instead of reading it?
Ahead of the upcoming release of their latest album, Rolling Stones' Ronnie Wood has spoken about the new "explosive" tracks.
Featuring 12 songs, which were co written by Mick Jagger and Keith Richards, 'Hackney Diamonds' will arrive on Friday (October 20) via Polydor.
This album was announced via a special press conference by the band, one which our very own Dee Woods attended at London's Hackney Empire last month. More on this here.
It also includes collaborations with Paul McCartney, Elton John, along with Stevie Wonder, and Lady Gaga.
You can also win a vinyl copy of the album here on Radio Nova. Check out our Instagram Account for more details.
Check it out here.
Coming up at 6pm Friday, Pat Courtenay will be celebrating 61 years of the Rolling Stones, and talking about this new album.
"needed that extra push"
'Hackney Diamonds' also includes two tracks featuring the late Rolling Stones' drummer Charlie Watts, 'Mess It Up' and 'Live by the Sword'.
The rest of the album sees Steve Jordan deputise for Charlie Watts.
Asked about the two drummers, Ronnie Wood added, "The best way I can describe it is: Charlie was a firework display with lots of bangs and Steve Jordan is like a bomb going off. We needed that extra push [to get the album done]".
Following Watts' death, Ronnie Wood also added that the late drummer's presence could still be felt in the studio.
He said, "Oh yeah, all the time. I was the last one to see Charlie in the hospital, in London, before he died. He said, 'I want to get out of this bloody place, but until I do, will you please make sure that Steve Jordan carries the flag for me?' And, I said, 'Don't worry about that. We've got you covered.' Then he said, 'Alright. Now get out so I can watch [Italian jockey] Frankie Dettori on the TV!' He loved the horse racing, did Charlie".
"A rough vocal"
One track featuring on this album is 'The Sweet Sound Of Heaven'. This track will see the Rolling Stones collaborate with Stevie Wonder, and Lady Gaga.
On this collaboration, Wood revealed, "She was just sitting on the floor, singing along with Mick. A rough vocal, you know".
"And Mick said: 'That sounds pretty good. Do
Adding, "you wanna make a go of it?' She said, 'Yeah.' 'Well, come on then – stand up and let's go and work it out together!' To see it all take shape was very rewarding".
Wood also paid tribute to Paul McCartney, who features on the track, 'Bite My Head Off'.
"The school boy! He was so happy. He actually played on two tracks, one which we've got up our sleeve for, you know, more music to come because we cut about 23 songs and we only picked the first 12″, he said.