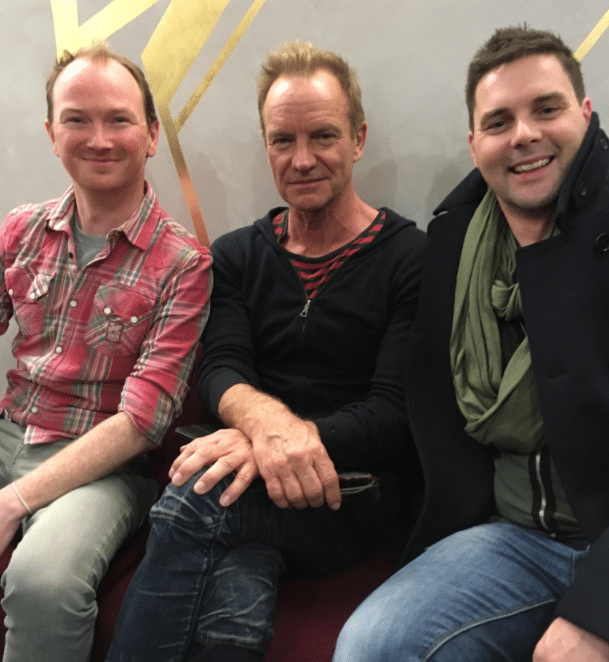 Every day on Radio Nova, just before 11am, we play a couple of songs key to "today in music history" Have a listen! But for now – here's some light reading and watching. October 17th  in Music History looks like this.
1973, The Rolling Stones were playing in Brussels, but saxophonist Bobby Keys didn't show up for the concert, which resulted in him being banned by Mick Jagger from future tours. That lasted until around '89, with occasional exceptions) The story goes Bobby missed the gig due to him filling a hotel bathtub with Dom Perignon champagne and drinking most of it, with female company!
1987, The Bee Gees, became the only group to have a UK No.1 single in each of the three decades, (60s, 70s & 80s), when 'You Win Again' went to No.1 on the UK singles chart.
1995 During an interview with The Observer Noel Gallagher said he wished Damon Albarn and Alex Cox of Blur would die from AIDS. He later retracted his statement.
1995 Sting's former accountant Keith Moore was sentenced to six years in jail after being found guilty of embezzling £6 million from the singer's 108 bank accounts.
2000, A flat in Montagu Square London, which was once owned during the 60s by Ringo Starr on the market for £575,000. The two bedrooms, two-story property was also home for Jimi Hendrix,  John & Yoko and  Paul McCartney during the 60s. If those walls could talk!
2005 Freddie Mercury's 1974 Rolls Royce Silver Shadow failed to sell in an eBay auction, having not met its reserve price. It had been listed by his sister, Kashmira Cooke, who had inherited the car from him.
Don't forget you can now get This Week in Music History from Nova.ie and Radio Nova.
To subscribe to the podcast, just click here