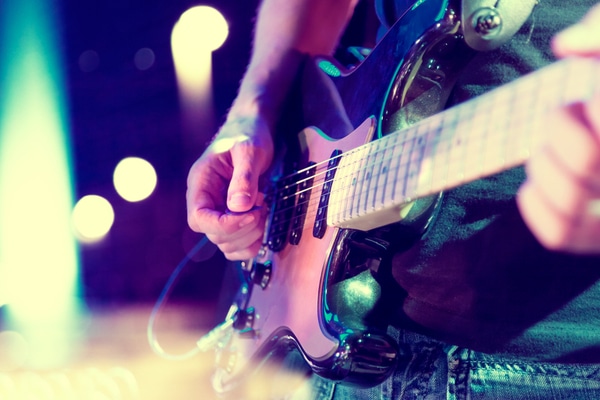 Billboard Magazine has released its newly published chart, revealing the Greatest of All-Time Mainstream Rock Songs, with one or two surprises. The chart reflects on the blissful 90's mainstream rock scene with Days Of The New, Stone Temple Pilots, and Nickelback all showing.
Indiana rock band, Days Of The New sit atop of Billboard's chart of 100 artists, with their 1997 single Touch, Peel and Stand. The track climbed to #1, where it stayed for a whopping 16 weeks in 1998, which was a record for the longest time spent at the top at the time. 3 Doors Down would eclipse that mark a few years later with 21 weeks at #1 for their song Loser, but only manage sixth place on Billboard's list.
Second on the list is San Diego rockers, Stone Temple Pilots and their hit track, Interstate Love Song. In 1994, the single reached #1 by knocking another STP song Vasoline off top spot, where it stayed for another then record of 15 weeks. The track was featured on the band's 1994 sophomore set, Purple, along with Interstate Love Song, Still Remains, and Big Empty. Another track of theirs, Plush also made the Billboard list at #49.
Finishing off the top 3, Irish rockers U2 make the list with their hit track Mysterious Ways from '91 album, Achtung Baby. Bono, The Edge, Larry Mullen Jr and Adam Clayton have produced some amazing tracks over the years, and perhaps, a better song could have been chosen for the greatest of all-time mainstream rock songs. However, Mysterious Ways spent a whopping 30 weeks on the Mainstream Rock Chart, after peaking at #1 in December of 1991.
Billboard's list is full of '90's nostalgic grunge and features a host of popular bands from the era. Canadian rock band, Nickelback made it into the top 4 with How You Remind Me and is followed by Higher from Florida rockers, Creed. Van Halen's Top Of The World came in at #13, The Rolling Stones are ranked #24 with Start Me Up. Lenny Kravitz made it into the top 50 at #48 with Fly Away, Audioslave's Like A Stone comes in at #55, while Metallica could only hit highs of #66 with Until She Sleeps.