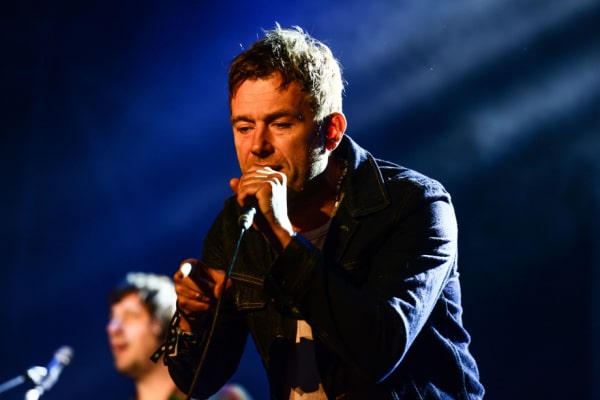 Would you like to listen to the article instead of reading it?
Blur look set to land another Number One album, as their latest release 'The Ballad Of Darren' outsells the rest of the top 10 album chart combined.
In what would mark the band's first number one since 2015's 'The Magic Whip', the band had previously hit top spot with Parklife (1994), The Great Escape (1995), Blur (1997), 13 (1999), Think Tank (2003).
The album was also mark the second number one of 2023 for Damon Albarn, who achieved the same feat with his virtual band, Gorillaz, who released 'Cracker Island'.
Elsewhere, rock band Greta Van Fleet are currently in second place with their album 'Starcatcher', with Nottingham's December Falls in third, with 'Join The Club'.
"never walk away"
Having returned with a new album, along with two sold out shows from London's Wembley Stadium in recent times, Blur have insisted that they have no plans to retire.
On returning to the touring fold with Blur, their bassist Alex James has claimed that touring with the band is more "relaxing" than parenting.
James also stated that his five children enjoy a more "rock 'n' roll" lifestyle than he did, claiming that some of their parties can be "terrifying".
He continued, "I think 16th birthdays are the worst of them all, all the years of rock 'n' roll, nothing can hold a candle to those parties when you're like 16… rock 'n' roll had nothing on that actually", James stated.
Adding, "​​At 16, you're in the speedboat and you want to know how fast it goes, and by the time you're 18 you've kind of worked out where your limits are a little bit," he added. "I always try and get them to have their 16th birthdays at [his farm's annual event] Feastival so that the liabilities are not mine! It's terrifying, it is really terrifying".
Find out more on this report from Nova here.