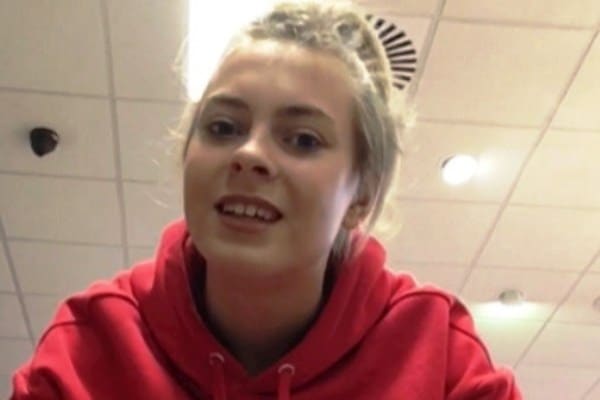 One of the two boys on trial for the murder of Anastasia Kriegel informed a guidance counsellor that he'd been "dragged into this mess" by his fellow accused.
The 14-year-olds who cannot be identified due to their age have both pleaded not guilty to murdering Ana in May 2018.
Boy A also denies the charge of aggravated sexual assault. The court heard from a counsellor yesterday who told the Central Criminal Court that he seemed "a very bright boy" and was calm, articulate and clear. He told her that he had spoken to gardaí three times and was "feeling the pressure".
The guidance counsellor asked why he had gone to a local park with Ana on May 14th 2018. He answered by saying that Boy A had asked him to bring the schoolgirl there so he could tell her that he was not interested in her. Boy B said he was doing a "turn for a mate" and also claimed that he walked away from both in the park.
The counsellor also told the court that Boy B mentioned a few times that Boy A had suffered injuries after being attacked in the park later that day. She said it was not her job to investigate but that Boy B emphasised that he was not the last person to see Ana.
He repeated ten times, she said, that he was "dragged into this mess" by Boy A. In court it was claimed that the councillor said he "came up with a theory and suggested perhaps the people who attacked Boy A may have taken Ana".
The counsellor said she felt that Boy B wanted to say more but thought it might "stray into a territory I didn't want to go into". When he told her that he had been "dragged into it" by Boy A and "didn't want to be involved" he did not tell her what he had been dragged into, she said.
Also today and Detective Garda Gabrielle Newton told the court she was assigned the role of investigating an alleged assault on Boy A. He claimed he was attacked by two older boys in the park where Ana Kriegel was last seen alive.
Detective Newton said a DNA sample was taken from Boy A as part of the investigation into the alleged assault in the park and without being asked, she said he made a comment that Ana had touched him in the chest area.
She said she spoke to Boy B a few hours after Ana's body was found three days after she went missing. He told her he went to her house because Boy A wanted to meet her in the park to tell her he wasn't interested in her. During a walk in the park, Newton said he told her Ana was wearing a 'slutty top' that day and he thought she may have beaten Boy A up.