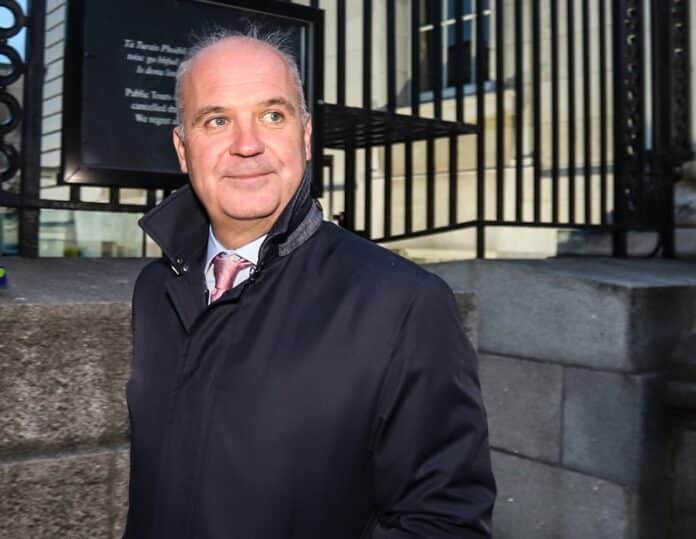 There have been 74 Covid-related deaths reported over the past week – The highest total since NPHET started reporting deaths on a WEEKLY basis five months ago.
2,975 new cases have also been confirmed today. 551 Covid patients are in hospital – the highest since late February – with 89 in intensive care.
Nearly 25,000 cases of Covid-19 were reported last week – the third highest since the pandemic began.
Chief medical officer, Tony Holohan, says the public hasn't responded to NPHET's call for a drop in social contacts.
"We're not seeing encouraging signs of a reduction in socialisation. We're still seeing high levels of socialisation right across the population, and so we're simply socialising at a level in broad terms that we simply can't sustain in terms of the numbers of case numbers. Our message will be to people. We're advising people to plan with these guidances in place, the basic public health mesaures in place. Look out over the week, two weeks.
He adds a small improvement in terms of "collective adherence might be sufficient to bringing this back under control." 
Dr Holohan there needs to be a greater level of adherance to public health measures in order to make an impact on the levels of transmission.
He also said it is critical that those with symptoms of the virus isolate themselves.
"A pandemic can be a long and exhausting experience and I am aware that we are all tired of this virus – but the reality is that the virus is here and is circulating at too high a level.
"The virus moves when we are in close contact with a Covid positive person. This person could be a family member, a friend, a colleague or a stranger. It could be someone with no symptoms who is fully vaccinated.
"The action needed now is for all of us to reduce our social contacts and give the virus less opportunity to spread. Reduce the people you intend to meet this week by half. If we all do this collectively, we can suppress current levels of infection."