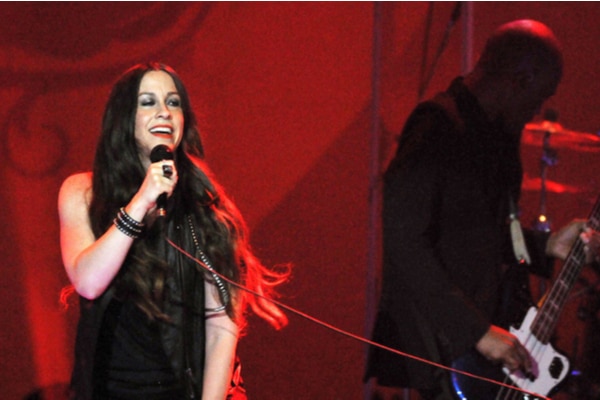 HBO have shared the trailer for the upcoming documentary on Alanis Morissette called "Jagged", which comes out next week.
This controversial film will arrive on HBO on November 18.
Morissette Blasts Film's "salacious agenda"
Since its release, Alanis Morissette has expressed her opposition to the film since it premiered at Toronto International Film Festival. She claimed that it has "implications and facts that are simply not true".
The singer has also accused the team behind the making of this documentary of having this "salacious agenda", adding that she was "was lulled into a false sense of security".
"This was not the story I agreed to tell", she told her fans. "I sit here now experiencing the full impact of having trusted someone who did not warrant being trusted".#
"Jagged" is part of HBO's Music Box documentary series. This also includes documentaries on the late rapper DMX and Kenny G with their films to come out on November 25 and December 2 respectively.
Having refused to support this film, Alanis Morissette has said that she will set up a single-camera sitcom about her life.
The project which is called Relatable, will also see the singer act as executive producer. She will also write the show's original music.
Back in May, Morissette also released her song "Rest", in aid of World Mental Health Day.
At the time, Morissette took to Twitter to explain the song's meaning, "Today is #MentalHealthAction Day. I'm sharing a song entitled 'Rest' written specifically about those of us who struggle with depression and anxiety, isolation, suicidal ideation and the profound despair that mental illness can plunge us into".
"Rest" was first played during a concert which payed tribute to the late Linkin Park singer Chester Bennington who died that year. The track was co-written by Michael Farrell and produced by Alex Hope. More on this report from Nova here.