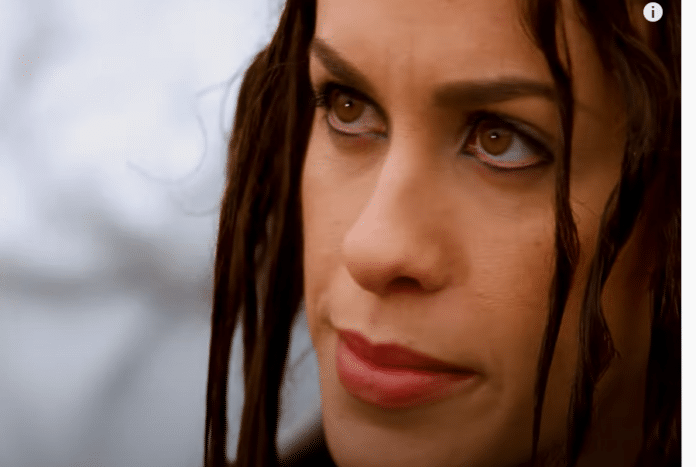 Rocker Alanis Morissette has released a track "Rest", in support of this year's World Mental Health Action Day. You can check that track out below.
The track was produced by Alex Hope and co-written by Michael Farrell.
The track first came to light, when it premiered live in 2017 during a concert to pay tribute to Linkin Park's Chester Bennington who died that year. 
"The profound despair"
Taking to Twitter to talk about the song's meaning, Morissette wrote, "Today is #MentalHealthAction Day. I'm sharing a song entitled 'Rest' written specifically about those of us who struggle with depression and anxiety, isolation, suicidal ideation and the profound despair that mental illness can plunge us into".
"Rest" is also Morrisette's third single of 2021, having released "Predator" in March and "I Miss The Band" in April. The proceeds from "I Miss The Band" went towards Backline. Backline are a resource hub, providing music industry professionals (and families) with various mental health services.
2020 saw the Broadway adaption of Morisette's album "Jagged Like A Pill" earn 15 Tony nominations.
Morissette's band
Back in March, Foo Fighters' frontman Dave Grohl recalled how surprised he was that drummer Taylor Hawkins swapped Alanis Morissette's band for Foos in 1997.
"I thought he would never leave Alanis's band. At the time, they were packing stadiums around the world", Grohl recalled.
"And what, he's going to jump in our red Dodge van and play the f***ing Viper Room again? But within the community of musicians, especially in Los Angeles, there's a Rolodex that goes around", he also added.
Hawkins himself, also explained what drew him to the Foo Fighters.
"I had met Dave and Nate and Pat and William, the original drummer, on the road with Alanis Morissette, because that's who I was playing with when the first Foo Fighters record (1995's self-titled) came out. And I loved that record. I still love it!", he said.
More on that story here.