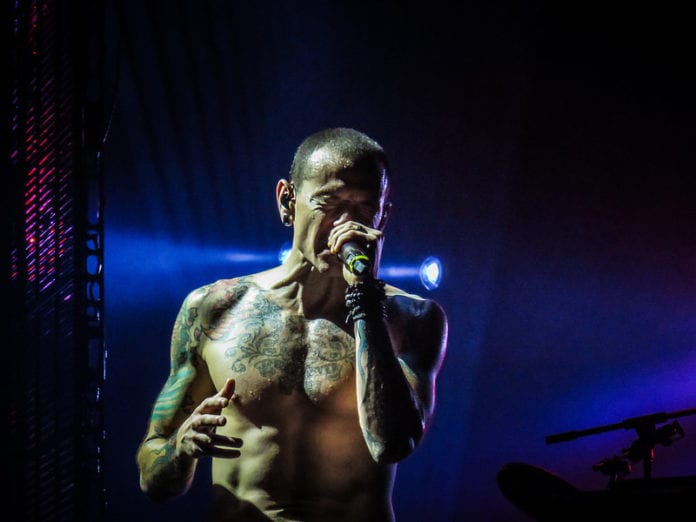 Over the weekend, Linkin Park fans paid tribute to frontman Chester Bennington on what would have been his 45th birthday. The singer tragically died in July 2017 at the age of 41.
One fan wrote, "Happy birthday angel Chester we where blessed when you where born 45 years ago and blessed every time you sang for us Your love, your smile your kindness your brothers in #LinkinPark your beautiful soul your legacy will never be forgotten". 
"An eternal inspiration" – Fans' tributes to Bennington
Another fan also hailed Bennington as an "eternal inspiration". 
They wrote, "Happy birthday, sunny man. You are eternal inspiration, happiness and pain. You flew like a comet through our lives and illuminated them brighter than the Sun. You are always in my heart, Chester. I love You more than possible. Happy birthday, Legend". 
Another fan called him one of the most "amazing people", while another enthusiast called Bennington one of their "favourites".
Another fan paid special mention to the legacy of Bennington and Linkin Park.
"On March 20, Chester Bennington would have been 45 years old. The greatest soul in music and a great part of my teen years. Happy Birthday Legend. Miss you, but your legacy lives on with your music and memories". 
Linkin Park
Last July via co-founder Mike Shinoda, the band confirmed they still had unreleased tracks in their stash that feature Bennington.
At the time, Shinoda mentioned a song called "Friendly Fire" which was to feature on their 2017 album "One More Light".
"There was a song, a 'One More Light' song", Shinoda said.
He added, "We mixed more (songs) than (are on) the finished album and we mixed a couple (of) other songs just to see if one of them would make the cut or whatever. (Or) if we could use it for a B-side and it was "Friendly Fire". 
The band went on hiatus for a while, following Bennington's death. But Shinoda did express his hopes that they will continue to make new music.
He has also embarked on a solo career over the last few years too. Last month, Shinoda released "Happy Endings", which featured ianndior and UPSAHL. Check it out here. He also released an album in 2018.
Another band, the Prodigy also paid tribute to their late frontman Keith Flint. More here.