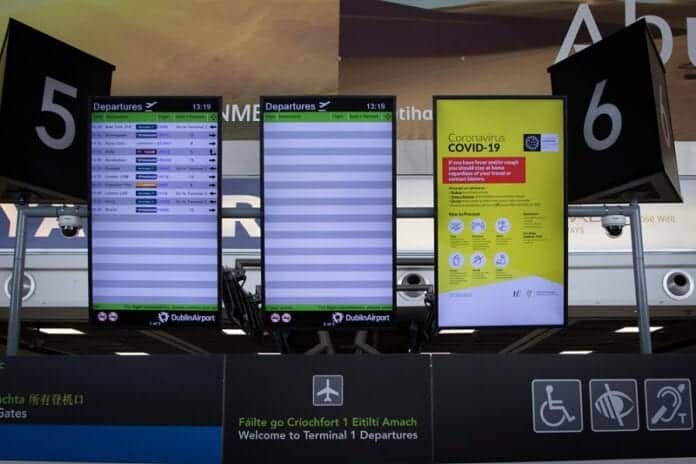 The contract for the mandatory hotel quarantine system is set to be awarded to the Tifco hotel group.
The news was first reported by RTÉ over the weekend as the Taoiseach said the system would be up and running "very soon" as many opposition TDs have criticised the government's slow progress on the system.
Social Democrats co-leader Catherine Murphy said she could not "understand why it has taken so long" to implement the system after the passing of legislation.
Labour leader Alan Kelly said there was a "lack of urgency" from the government on getting the system up and running.
The Tifco hotel group consists of 24 properties with more than 2,550 hotel rooms.
The hotels include the Crowne Plaza, and the Holiday Inn Express next to Dublin Airport, and Travelodge Hotels at both Dublin and Cork airports.
Under the terms of the contract, the hotel group will provide accommodation and food to all people quarantining upon their arrival into the country.
It will also cover security, transport, and testing arrangements.
The new system is set to go live this week after it was signed into law earlier this month. You can read Radio Nova's report on it here.
At the moment, there are 33 countries on the Government's high-risk list and they are mainly from Africa and South America.
Brazil and South Africa were the first countries placed on the list and the only European country listed is Austria.
The full list can be found here.
It has been reported that over a three-week period, around 34,000 people flew into Dublin airport and 1,200 passengers arrived from high-risk countries.
Passengers arriving from these countries will now have to spend an estimated €2,000 on quarantining once the system goes live.
Minister for Health Stephen Donnelly visited Dublin airport at the weekend to see how the system will work.
When a passenger arrives, they will be brought into the airport where they will meet customs officials and border management. They will then be escorted to a security bus and brought to one of the hotels for their two-week stay.
The first passengers to use the system could arrive from Thursday onwards. Anyone travelling into the State from the high-risk countries will be informed by their airline that they must book into the system.