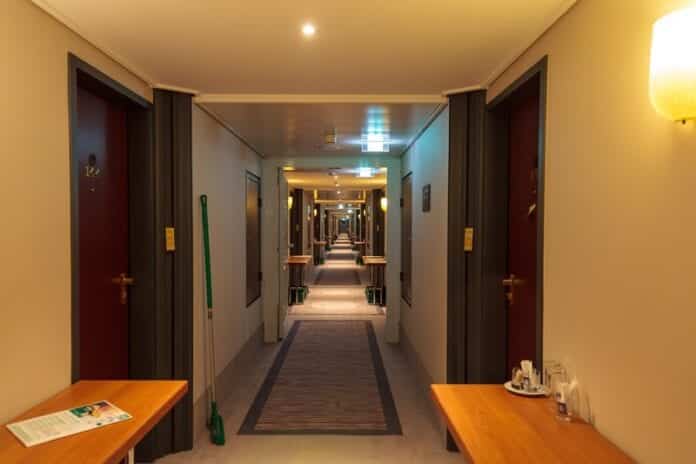 Mandatory hotel quarantine for passengers arriving into Ireland should be up and running in the coming weeks.
President Michael D Higgins on Sunday signed into law the Health (Amendment) Act 2021 which will allow the State to require passengers arriving from countries with a high incidence of Covid-19 to quarantine for 14 days in a designated hotel.
Minister for Health, Stephen Donnelly said "the next step in this process is to finalise and sign a contract with a service provider. I anticipate this will happen shortly."
According to RTÉ, that contract is due to be signed this week, with a view to getting mandatory hotel quarantine operational next week.
It is expected that the contract will be given to a single hotel group.
That group will provide everything from accommodation and food to security and transport and the procurement of tests.
Reports suggest that up to six hotel buildings around the greater Dublin area will be used to cater for arrivals coming in from high risk countries and anyone who has not provided a negative Covid-19 test.
It is expected though that not that all six hotels would be used at any one time.
Details of mandatory hotel quarantine are still being worked out but it is likely the Defence Forces will play a role in the administration of the system with a particular emphasis information technology.
Minister Donnelly is likely to update the cabinet tomorrow on the overall plan.
Currently there are 33 countries on the list and opposition TDs from the Social Democrats and the Labour party have called for more countries to be added.
The introduction and implementation of mandatory hotel quarantine will help Ireland in the battle against Covid-19.
Vaccinations will also help Ireland and Northern Ireland's First Minister, Arlene Foster has suggested that the UK could give Ireland a surplus of its vaccines. Check out Radio Nova's report on it here.