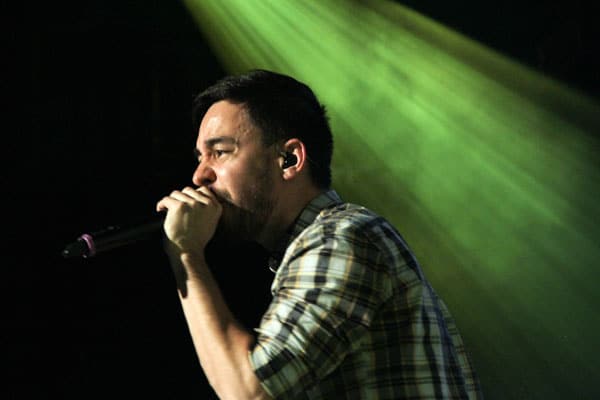 After the tragic death of Chester Bennington last month, Linkin Park will host a public event in Los Angeles to honour the late singer. The rockers posted a short note on their Facebook page telling fans they would reveal more about the event soon.
The band also thanked fans for their love and support after the suicide of Chester on July 20th. Addressing fans they said "Just wanted to say thank you to all our fans around the world for the tremendous outpouring of love, which has strengthened our spirit during this incredibly difficult time. The five of us are so grateful for all of your support as we heal and build the future of Linkin Park."
The band have not performed or made many public appearances since the front-man's death. In a statement the band made about the tragedy, they said the following:
"Your absence leaves a void that can never be filled — a boisterous, funny, ambitious, creative, kind, generous voice in the room is missing," the band wrote. "We're trying to remind ourselves that the demons who took you away from us were always part of the deal. After all, it was the way you sang about those demons that made everyone fall in love with you in the first place. You fearlessly put them on display, and in doing so, brought us together and taught us to be more human."
After Bennington was laid to rest at a private service on July 29th in California, while fans across the globe have also held their own public memorials. Famous musicians who were also fans of the singer have paid tribute in the best way they know how. Chris Martin performed the band's hit "Crawling" at a gig in New Jersey, while Jay-Z performed "Numb/Encore" at V Festival.
Photo Credit: Focka