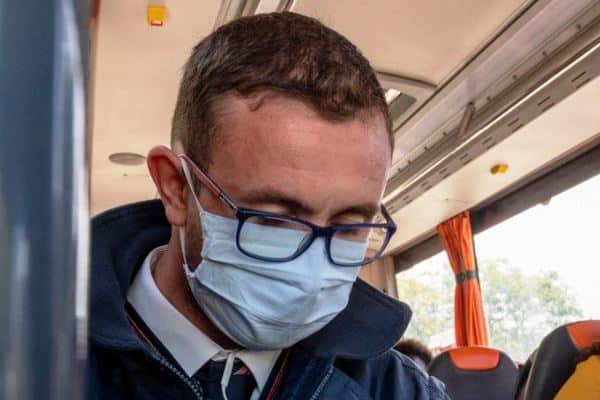 There are calls for facemasks to be made mandatory on public transport.
It's after the move was introduced in the UK, and the NBRU and medical experts say we should do the same.
As we move into phase two of lifting restrictions from Monday, it's expected a lot more people will be using public transport to return to work.
Dermot O'Leary from the National Bus and Rail Union has argued that there's a huge amount of evidence to support passengers wearing coverings.
It's expected the number of passengers permitted on trains and buses could be reduced by up to 70 per cent to allow for social distancing.
Masks become mandatory on buses and trains in the UK from mid-June.