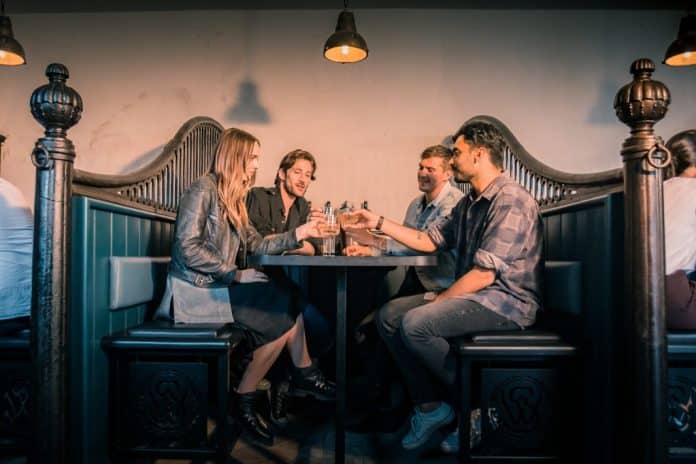 Slane Distillery is offering an alternative to those who want enjoy something different in the warm up to St.Patrick's this Saturday 16th March.
Visitors can immerse themselves in music, food, delicious cocktails and entertainment housed within the beautiful surrounds of the Slane Irish Whiskey Distillery.
Slane Distillery, is set in the home county where the history of St.Patrick began. The legend goes that on Easter morning in the year 433 Saint Patrick lit the paschal fire in Slane county Meath in defiance of the order of the High King Lóegaire. It is said that Saint Patrick came to the Hill of Tara to argue with the King and his druids and to defeat them in acts of magic and piety.
With activity scheduled from 12.30 – 21.00 and free admission to the Distillery, there will be live performances from four well known bands – Sin a Deir Sí, The Moon Looks On, Far Haven and The Wednesday Gang. A locally sourced food stall will also offer mouth-watering pulled pork rolls, hot dogs, hog roast as well as great vegetarian alternatives!
Slane Distillery will run cocktail masterclasses throughout the day at €10pp offering professional tips and tricks in crafting the perfect cocktail before sitting back to enjoy one in the beautiful surrounds of the stalls bar.
The Ireland Vs Wales Six Nations Rugby will be live on a big screen at 14.30 for all attending sports fans.
Shuttle bus services will run every hour from 12.00 – 21.00 transporting guests from Trinity Quarter Bar, Drogheda and Ryans Bar, Navan to the event.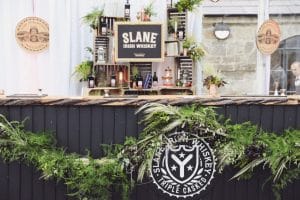 Entry to the event is free however, a special package can be purchased online to include a Distillery tour with tasting for 4 people at a cost of €50.
Visitors with the names Patrick or Patricia, bring along your ID to get a free Distillery tour!
Visit www.slaneirishwhiskey.com to find out more.