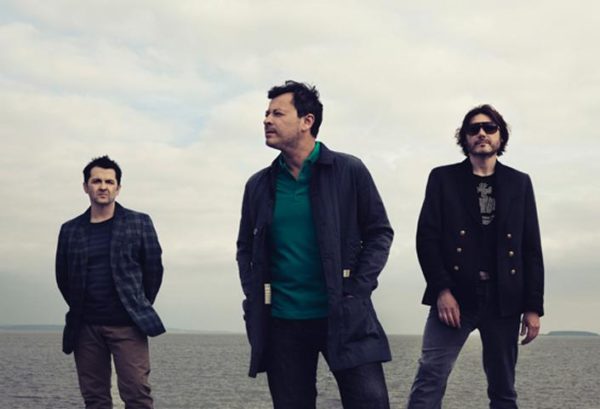 Manic Street Preachers have released their new single "Orwellian" from their new album "The Ultra Vivid Lament", which arrives on September 3.  You can see the trailer for this new album here.
You can also check out the lyric video for "Orwellian" below.
"ABBA, Rankine & Buckingham"
Talking about this new track, Preachers' frontman James Dean Bradfield had this to say.
"Musically, it echoes ABBA, the majesty of Alan Rankine's playing in The Associates and Talk Talk's 'It's My Life' with a Lindsey Buckingham, ex Fleetwood Mac, guitar solo". 
Speaking earlier this year, the band's bassist Nicky Wire talked about this new track.
"We've written one really brilliant Manics song called 'Orwellian", he said. "We've demoed that and it feels like a bit of a signpost to where we're going. It's got a bit of an 'If You Tolerate This' retro-futurism about it. It's our shining light at the moment". 
Preachers' album "The Ultra Vivid Lament"
Earlier this week, the band had teased fans with a clip of this new song.
This teaser was shared on the band's various social media platforms. It also featured a quote from American writer Joan Didion which reads, "I write entirely to find out what I'm thinking, what I'm looking at and what it means. What I want and what I fear". 
The clips also includes several images including a neon light against a bench, some electricity pylons and a beach.
The band are also placed in several settings in this trailer. These include forests, beaches and urban environments. All band members can also be seen walking through a field at one stage. Another camera shot also shows Wire alone on the beach.
An excerpt from a song can also be heard. "Everywhere you look, everywhere you turn, the future fights the past, the fox begins to burn. I'll walk you through the apocalypse where me and you could co-exist," Bradfield sings.
James Dean Bradfield can be heard singing  "Is this just our beginning?", at the end of the clip. This conclusion also contans more upbeat lyrics, as well as some political words.
"Don't let those boys from Eaton suggest that we are beaten, no, no, no…can be free and equal".