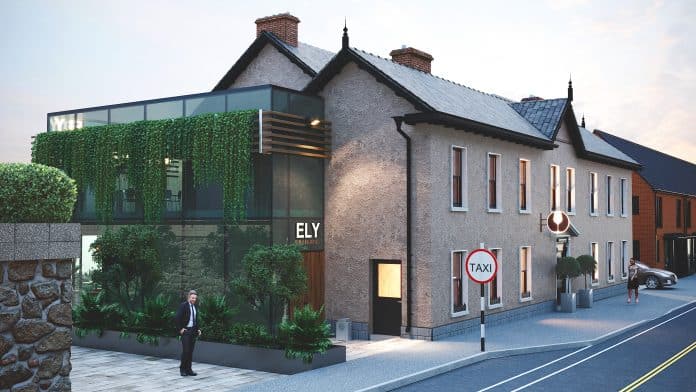 Wine lovers rejoice! ELY bar and restaurant is bringing its multi award-winning wine list to Dundrum Town Centre with a new branch set to open before Christmas.
ELY will join restaurant brands Mad Egg, LEON, Fallon & Byrne and Press Up's Stella Bowl concept as part of the new regeneration of the Pembroke District on the space formerly occupied by Dundrum on Ice.
ELY Dundrum will serve the best of Irish produce, along with a choice of over 1,200 wines, craft beers, specialist whiskeys, Irish gins and cocktails.
Michelle Robson, Managing Director of ELY said: "We're very excited to bring ELY to the food and wine lovers of Dundrum. The centre has a long-established reputation for quality that we feel will be perfectly in line with the great hospitality and atmosphere offered by ELY. With our brilliant staff and fantastic customers, we are really looking forward to being part of Dundrum Town Centre."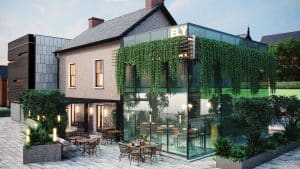 Since 1999 Ely Wine Bar has been Ireland's leading wine bar, with multiple national and international awards, having once again been recognised with the Best of Award of Excellence 2019 by Wine Spectator for having one of the best restaurant wine lists in the world.
The new Dundrum location for ELY joins the branches in Dublin's Docklands, Ireland's oldest wine venue located within beautifully restored 1821 wine vaults and the original ELY Wine Bar in the heart of Georgian Dublin on Ely PLace. There is also a ELY Wine Store in Maynooth's bustling town centre.
FUN FACT: ELY's "Craggy Island" Burren lamb comes from the McCormacks, who live in the infamous Father Ted's house.