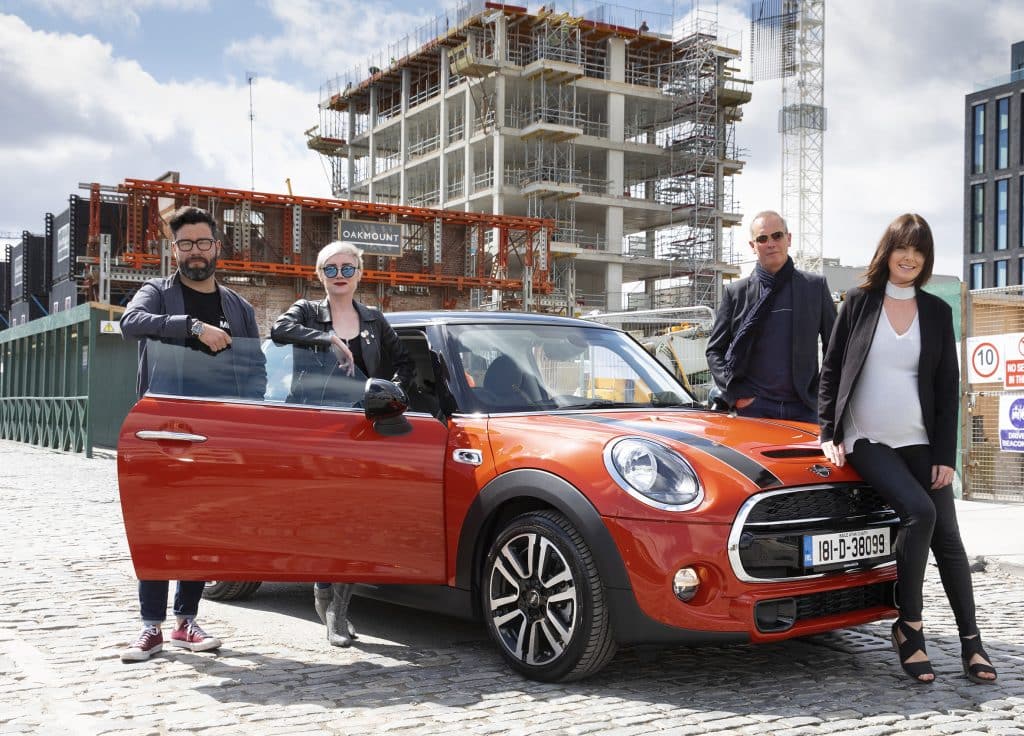 Radio Nova and MINI have launched one of the BIGGEST searches for unsigned talent in radio history! Yep – in history!
The talent search will take place from May 3rd to midnight on May 25th where our eight finalists will be announced live on the Colm and Lucy Breakfast Show on June 1st, and Nova is calling on all you budding musicians to grab this once in a lifetime opportunity.
So, if you're making music, now is the time to be heard – and just wait until you hear the amazing prize set to be won!
There is a €30,000 prize package at stake and believe us it's not to be sniffed at! The package will include music equipment, mentoring by leaders in the music industry, a publicist and marketing manager for an entire month and a full week's recording in Orphan studios with producer Gavin Glass.
And not alone that, but you'll also have your first single pressed, published AND playlisted on Radio Nova – we might even organise a few gigs if you're lucky!
Four judges, hand picked from the cream of the music industry will be on hand; Peter Devlin, musician and songwriter with The Devlins, Sinead Troy, CEO of Yangaroo Ireland's new digital delivery platform from music to media, Gavin Glass, Musician/Songwriter, award winning producer and owner of the legendary Orphan Recording Studios, and vocalist with the multi-award winning Ham Sandwich, Niamh Farrell.
Nova is absolutely thrilled to have MINI on board as it's partner in this new music venture as it is renowned for its creativity while general manager Austin Behan adds: "We know what it takes to make a hit and build a fan base of millions."
Programme Director with Radio Nova, Colm Hayes said: "A talent search of this magnitude has never been undertaken before on radio in Ireland, it shows our commitment to new and emerging Irish talent."
The semi-finals of the talent search will take place on June 7th and 14th and the final will kick off on Thursday, June 21st broadcast live on Radio Nova!
It really is the biggest search for unsigned, emerging talent ever! And if you think you have what it takes, make sure you head over to Novadiscovered.ie for details on how to enter and let your creativity commence.