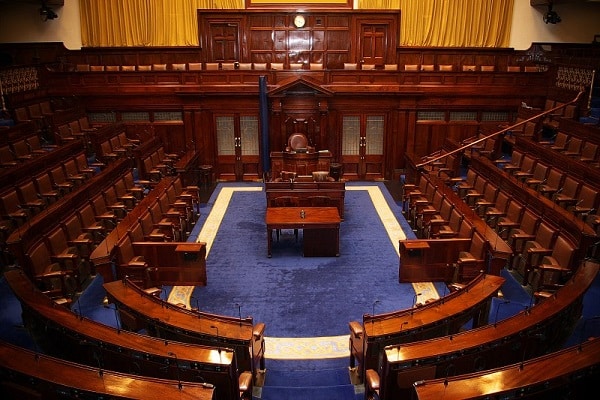 The Taoiseach and Micheal Martin are due to meet this evening in a last ditch effort to avoid a Christmas General Election.
The Social Protection Minister says politicians need to 'cop on' and 'sort this mess out' before there's a general election. A standoff has emerged between Fianna Fáil and Fine Gael over the Tánaiste's handling of the Maurice McCabe controversy.
Fianna Fáil has tabled a motion of no confidence in Frances Fitzgerald but says the issue could be resolved if she resigns. Now the parties disagree whether the confidence and supply agreement underpinning the minority government has been breached.
The fiasco has now received attention around the globe with the Reuters news agency reporting that:
"Attention among EU negotiators has swung to Ireland and concerns that an election triggered by a confidence motion next week in Prime Minister Leo Varadkar's government could stop him signing off on any EU accord with London and so scramble a carefully choreographed three-week run-in to a deal."
Fianna Fáil says an election can be avoided if Frances Fitzgerald resigns but Fine Gael is standing resolute behind the Tánaiste at this point in time.