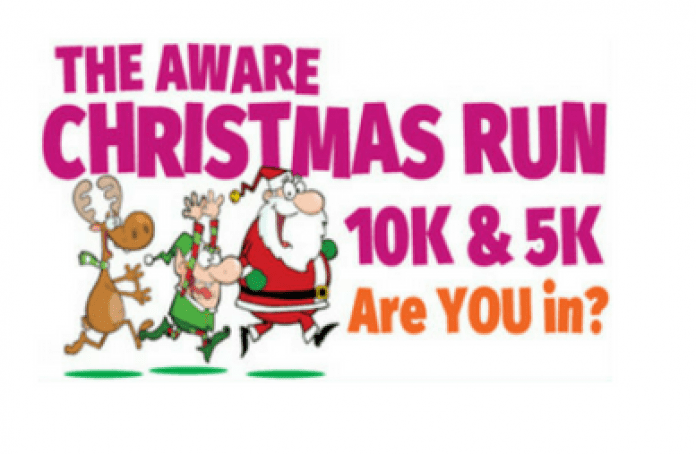 While we live for the festivities (some of us actually do!), all the shopping and spending can sometimes take our eye off the true spirit of Christmas.
Not everyone has the same experience during the holiday season, but we can help out others by simply taking part in Aware's Christmas Run this December.
The annual fun run takes place in the Phoenix Park on Saturday, December 9th and attracts over 2,000 people each year.
It's the best way to get into the Christmas spirit with friends, family, colleagues and you might even have the BEST time.
And of course, you don't need us to tell you but festive jumpers, hats and costumes can be worn in abundance – there's even spot prizes for the most festive outfits!
There'll be both a 10K and 5K race taking place on the day; the 10K has a starting time of 10.00am while the 5K will take off at 10.30am.
It's easy to raise funds from the run too, which will be helpful donations to Aware so they can continue to provide much needed free services to people who experience depression or bi-polar disorder.
It's €25 to take part, with all proceeds going towards Aware's support, education and information services.
Want to do some good this festive season? You can sign up to Aware's run to lend a helping hand, just register right here.