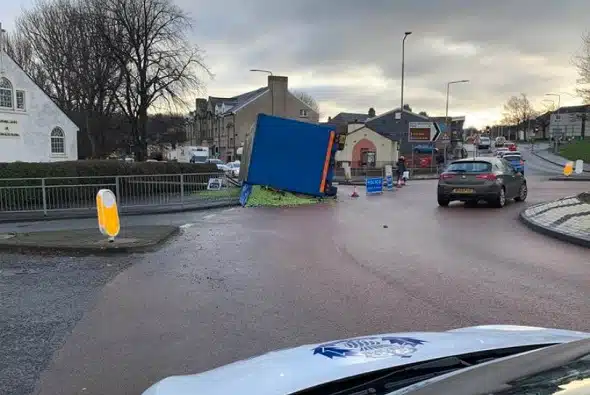 A number of Christmas dinners could be in in 'sprout'…(that's a wordplay on doubt). That's as a trailer lost its cargo of a load of the little gree fellas all over a road in Scotland.
Police attended the scene at a roundabout at Admiralty Road in Rosyth, Fife, at roughly 10.45 am this Monday morning.
That's after a trailer being towed by another truck overturned. Causing a brief spell of Christmas mayhem.
Photos shared via social media revealed a large pile of the yuletide veggies rolling all over part of the road and the pavement. Thankfully there were no reports of any injuries.
South West Fife Police tweeted: "There's been a bit of a #BrusselSprouts accident at the roundabout at Admiralty Road, #Rosyth.
"Please avoid the area if possible. Traffic and #Christmas dinners may be affected. Apologies for any delays…"
I say you can keep em'…hate the little green fartballs of misery.
There's been a bit of a #BrusselSprouts accident at the roundabout at Admiralty Road, #Rosyth. Please avoid the area if possible. Traffic and #Christmas dinners may be affected. Apologies for any delays… pic.twitter.com/pfVZm6ODOq

— South West Fife Police (@SWFifePolice) December 16, 2019
Source: AP via Breaking News