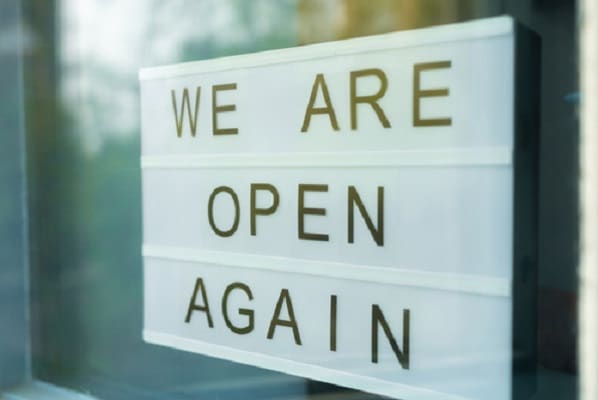 After nearly four months of difficult restrictions, the city of Melbourne will be free from its coronavirus lockdown, midnight tomorrow. It was the first 24-hours without any new cases since June 8th, as there were no new cases or deaths.
Hotels, bars, restaurants, barbers, and other businesses will open up to the public, once again. Daniel Andrews, Premier of Victoria, came before the press to make the announcement.
"[W]ith zero cases and so much testing over the weekend, now is the time to open up. I am very pleased to announce that from 11.59pm on Tuesday 27th of October, all retail will open."
"Indoor, there will be a maximum of 20 people, seated, with 10 people per space. Outdoor, a maximum of 50 people with one person per two square metres. Beauty, personal services and tattooing, provided you can wear a mask, will reopen."
Andrews said it would be a "dark opening" and urges staff to be not only business ready but, Covid ready.
While the rest of Australia were lifting restrictions in August, Melbourne's daily cases rose above 700. They became the epicentre of the country's second coronavirus wave.
Restrictions on travel between Melbourne and regional Victoria will lift from November 8th. The removal of a 25-kilometre travel radius for city residents will also be the same day.
The rest of Victoria state is already enjoying fewer restrictions, with gyms set to reopen and outdoor live music to resume from Tuesday.
Overall, Australia is relatively successful containing the spread, with about 27,500 cases and 905 deaths in a population of 25 million. Germany reports a surge of their own, while Poland doubles in cases in less than three weeks.
Cases In Europe Head In The Other Direction
This comes as stark difference to the cases of countries Italy and Spain. Italy imposes its harshest coronavirus restrictions since the spring lockdown. Spain also sees a surge in cases and declares a national state of emergency and imposed a night-time curfew.
They follow France' announcement on Sunday of 50,000 new infections, a new high for the fourth consecutive day. Germany reports a surge of their own, while Poland doubles in cases in less than three weeks.
Last week, the World Health Organization reported new daily case records worldwide three days in a row, with Europe accounting for almost half.