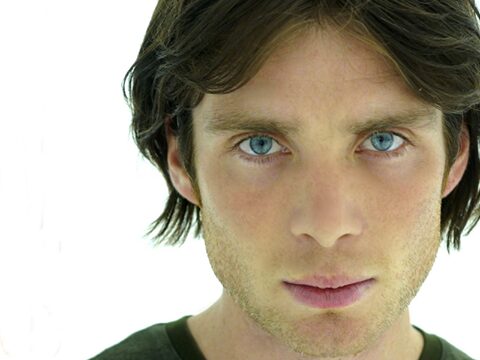 Radio NOVA has launched its 2016 'Help Our Homeless' Radiothon with actor Cillian Murphy as its campaign ambassador. The station aims to raise €40,000 in a live, on-air charity pedge drive to help fund Focus Ireland's work to tackle and prevent homelessness in the Greater Dublin area; the Radiothon will take place live on Radio NOVA on the 17th and 18th of February.
It is NOVA's second year to run its Radiothon; in 2015 the station raised €30,000 for Focus Ireland over two days of broadcasting. It represents an urgent appeal for donations to support Focus Ireland's vital work for those those who are homeless and at risk of homelessness. The campaign comes as, as for the first time, more than 5,000 people across Ireland are homeless. This figures includes families and over 1,600 children across the country.
In an interview on NOVA's Morning Glory breakfast show with Dee Woods & Marty Miller, Cork native, Cillian Murphy said, "Homelessness is a problem that is very, very visible in our cities around the country and you can't really escape it so it's something that I thought I'd help out with. The Radiothon is a great idea, very proactive and that's the kinda thing I like to support. It's hard to imagine what it's like not to have a home but that's the reality facing hundreds of families with children, individuals and young people across Ireland. Homelessness has a terrible impact on people's lives, especially on the lives of children. We can all play our part and help by supporting the Radio NOVA Radiothon which will raise money for Focus Ireland who are working hard to support families and individuals during this incredibly stressful time."
Radio NOVA's CEO / Programme Director, Kevin Branigan, said he intends to build on the success of last year's Radiothon increasing the target to €40,000. "We were overwhelmed by the phenomenal support of our listeners last year to help us raise money for this vital cause. Sadly, the homeless crisis has deepened over the past 12 months and we will now hold another Radiothon to help Focus Ireland meet the increasing demand for their services. We are delighted and very grateful to have Cillian on board with us. We are confident that our 150,000 listeners will not be found wanting and will help us make this year's event even bigger and better than ever in 2016."
Focus Ireland revealed the reality of the situation in that that one third of the people now homeless is a child, a shocking reminder of just how serious the homeless crisis has become. A special call centre will be set-up at Radio Nova's HQ in the Dublin docklands with Focus Ireland staff manning the phones to accept donations during the 48 hours of charity pledge drive in the middle of February.
John O'Haire, Dublin Area Services Manager from Focus Ireland says, "Our staff are working hard to support these families and everyone that comes into our services every day but we really depend on donations to raise vital funds to make sure our services can cope with the rising demand. Every day Focus Ireland is changing the lives of hundreds of people who are struggling; people who are rough sleeping, and families that are squeezed into one room in emergency accommodation. With the support of Radio NOVA's listeners we can help even more people. Every donation will help us to directly support those who have lost their homes and also help fund our work to prevent others from becoming homeless in the first place."
Radio NOVA and Focus Ireland are now calling on the public to support the 'The Help Our Homeless Radiothon' on Wednesday 17th and Thursday 18th February.
Radio NOVA broadcasts to Dublin, Kildare, Meath & Wicklow on FM and nationwide via its smartphone apps and on the Irish Radio Player. The station launched in 2010 and has steadily grown from strength to strength, with 150,000 listeners as per the last JNLR radio ratings. *
NOVA have set up a separate website and Facebook page for the Help Our Homeless Radiothon:
www.homelessradiothon.ie
www.facebook.com/homelessradiothon
www.twitter.com/radionova100
You can check out the full interview with Cillian Murphy below.