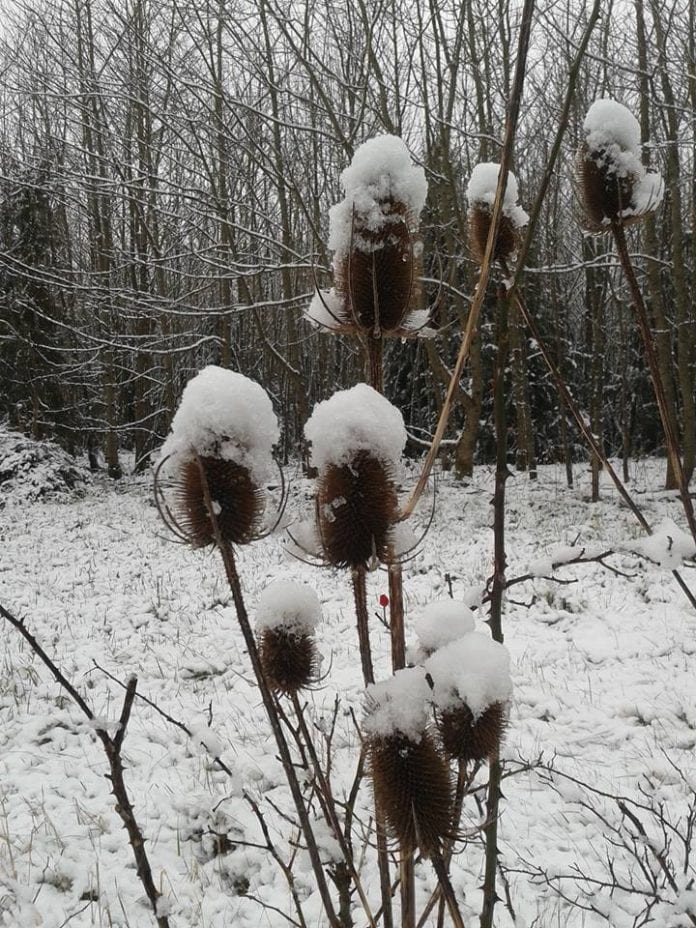 Motorists are being asked to look out for patchy accumulations of snow later today.
Met Éireann has issued a Yellow Alert with up to 3cm of snow expected to fall between 7am today, Thursday, December 28th and 6am tomorrow, especially on high ground.
We're being asked again to remember the elderly as the latest cold snap brings more ice and snow our way.
ALONE provides direct, frontline services to people aged 60 years and over.
CEO Sean Moynihan says: "Once you are on your own you are always a risk of a fall, isolation, loneliness."
Meanwhile, hundreds of passengers have been left stranded at Stansted Airport overnight as freezing weather conditions caused dozens of flights to be cancelled.
Stansted says passengers are being looked after, and Ryanair has apologised.
Luton Airport also says its flights today are subject to delay and cancellation.
While drivers are facing treacherous conditions on the roads again, as warnings for ice are in place across parts of the UK.
Passengers have taken to Twitter to vent their frustration..
Sat on the runway, about to take off, when you hear the words 'Stansted airport is closed!' 🤭❄️🙃 pic.twitter.com/3C6Y7k2umF

— 𝓝𝓲𝓸𝓶𝓲 🦋 (@TeachingAHT) December 27, 2017
https://twitter.com/shamilekd/status/946071146675523589
So remember…