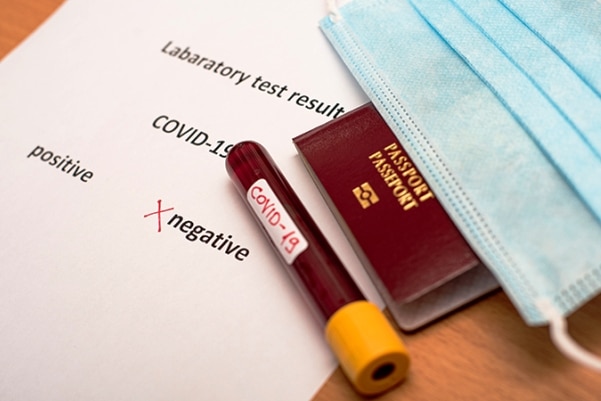 Europol has warned that fake Covid-19 test certificates are being manufactured by an Irish criminal gang.
A mobile app, created by "The Rathkeale Rovers" criminal organisation, is falsifying test results to allow gang members to move throughout the continent.
Travellers who were sold bogus Covid-19 test results were discovered in France, the UK and Spain in recent months.
The Rathkeale Rovers, which is based in the Limerick town of the same name and operates internationally, is one of several groups involved in the activity across Europe.
Members of the gang have previously been arrested for money laundering, smuggling, drug trafficking and burglary.
Rathkeale Rovers operate in several European countries, and use a mobile phone application to "manually falsify test results" which are then sold onto travellers for hundreds of euro each.
Ireland and several other European countries have introduced legislation requiring proof of a recent PCR test showing a negative result for Covid-19 before allowing passengers into the country.
Europol said it has received intelligence from an EU country that the gang is using a mobile app allowing them to generate counterfeit test results for onward sale.
Europol said passengers were charged between €150 and €300 for a fake certificate
The agency details several incidents of sales of counterfeit tests and warned member states to "the illicit production and sales of fraudulent Covid-19 negative test certificates."