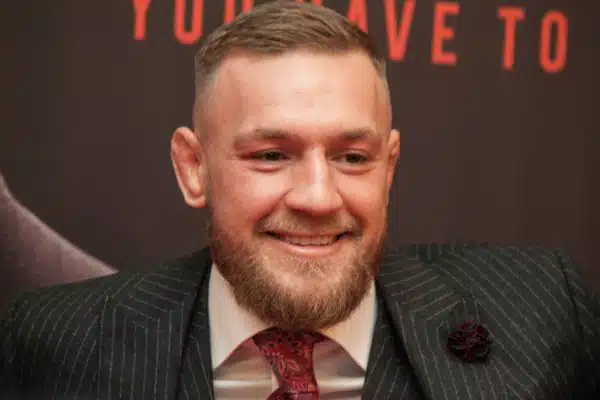 Conor McGregor was has been charged with dangerous driving.
The UFC star was charged with six road traffic offences, having been been arrested last month.
McGregor was previously accused of two counts of dangerous driving, and now he has been hit with four further charges for road offences.
The Dubliner was also charged with failing to supply a licence or insurance, along with driving without a licence or insurance.
"Just straight back into training my man"
Appearing in the dock, Conor McGregor did not reply to the four additional charges. He was also given an additional charge sheet.
The court were also told by McGregor's lawyer Michael Staines that his licence and insurance were shown to the court.
The UFC fighter was also remanded on bail and is due to appear in court on June 23.
McGregor will be given the chance to plead to these charges on that date. If he wishes to contest them, a date will be announced for the trial.
Asked for any comment when he was leaving the court, he said, "Just straight back into training my man, yeah". See below.
Conor McGregor arriving at Blanchardstown Courthouse, more @rtenews #ConorMcGregor pic.twitter.com/YHrtskP1Mm

— Paul Deighan (@PaulDeighano) April 7, 2022
Last month, Conor McGregor was pulled over by Gardaí and arrested for road traffic offences.
He was driving his 170k Bentley in West Dublin, heading towards Palmerstown. He was subsequently taken to Lucan Garda Station, before being charged and bailed.
"Gardai arrested a man aged in his 30s in relation an incident of dangerous driving in the Palmerstown area yesterday evening, Tuesday 22nd March 2022″, a Garda spokesperson said in a statement.
"The man was taken to Lucan Garda Station where he was later charged. He has been released pending an appearance before Blanchardstown District Court at a later date".
If found guilty, Conor McGregor could face a fine of up to €5,000 or 6 months in prison.