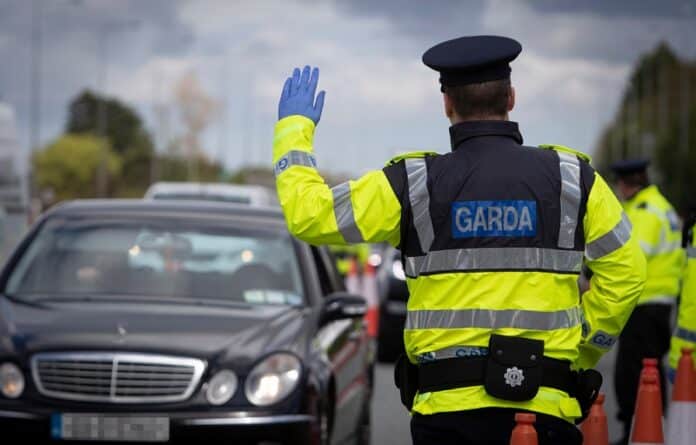 A Cork man has been fined for travelling to Wales to buy a car during the lockdown in May of last year.
First reported in WalesOnline, Harry O'Rourke, of Ballinluska, Crosshaven, Cork, was buying a vehicle in Plymouth and was stopped by police in Wales on his way back to Pembroke Dock.
When stopped by the police, O'Rourke said he had travelled to "pick up the vehicle".
Earlier this week, he was ordered to pay €1,140 at Carmarthen Magistrates' Court in Llanelli.
In total, he was ordered to pay €1,476.50, which consisted of €1,254 fine, €96.90 in costs and a €125 victim surcharge.
Another person from Cork was in trouble for breaching lockdown rules as she took selfies with patients at a hospital in Cork. You can read our report on it here.
While this incident took place last year, the news comes as fines for non essential travel are set to be increased.
The fine will be quadrupled from €500 to €2,000 as figures released by the Government show that more than 5,200 people landed in Dublin Airport last week who were travelling for non-essential reasons.
Irish holidaymakers account for two-thirds of those landing here.
Taoiseach Micheál Martin said in the Dáil that "there is a sense that €500 is not a sufficient disincentive to travel abroad."
Legislation will be brought forward for approval by the Cabinet next week to deal with mandatory quarantine.
There has been growing anger at the slow movement regarding mandatory quarantine.
Labour leader, Alan Kelly told RTÉ that it was not good enough that it will be a number of weeks for the legislation that is being brought in to become operational.
He went on to add "we've locked up our people three times to stay within 5km of their homes, the choice into the future is do we continue to do that or do we quarantine people coming in."
Taoiseach Micheál Martin has said that Level 5 lockdown restrictions will remain in place until April.
154,900 people have received their first dose of the Covid-19 vaccine while 88,453 have received their second jab. For all the latest figures regarding Coronavirus, check out the Government's hub here.