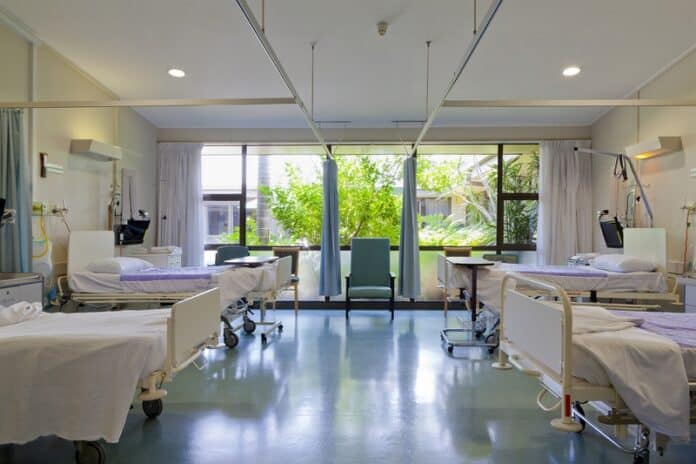 It has been revealed that a woman broke a ban on visitors on two occasions as she took selfies with Covid infected patients.
First reported in The Irish Examiner, the incidents took place at Cork's South Infirmary Victoria Hospital.
According to hospital sources, the woman gained accessed to the ward which has banned visitors. She was not seen by staff as she went to visit a relative and began taking pictures.
Within two weeks, the woman gained accessed again, this time in the company of another relative who is a child. She was then escorted off hospital grounds again.
The incidents took place last month, which was the worst month during the pandemic as cases and deaths soared to record new levels.
A spokesperson for the hospital said "South Infirmary Victoria University Hospital can confirm that there were two minor security breaches at the hospital."
"The incidents were swiftly dealt with by hospital security and no patients or staff were impacted."
"All breaches are taken very seriously by hospital management who have reported the incidents to the appropriate authorities within the HSE. The hospital has robust safeguard measures in place to prevent unauthorised entry and limited access through one point of entry." (Quotes, Per The Irish Examiner)
The Gardaí were not informed about the incidents and there has been no clarification on whether or not the woman's details were obtained for test and tracing.
Visits to the hospital have been severely restricted since the pandemic began, which include a ban on visitors.
The South Infirmary only permits visits in very particular circumstances including an end of life situation.
Any restriction breaking is frustrating to see as many around the country are missing loved ones. Breaking a visitor ban to the hospital during the worst month of the pandemic is even more frustrating and dangerous.
Last month, hundreds of nursing home residents sadly passed away to due to Covid-19. You can read our report on it here.
There has been no comment from the Gardaí at the time of writing about the incident in Cork's South Infirmary Victoria University Hospital.