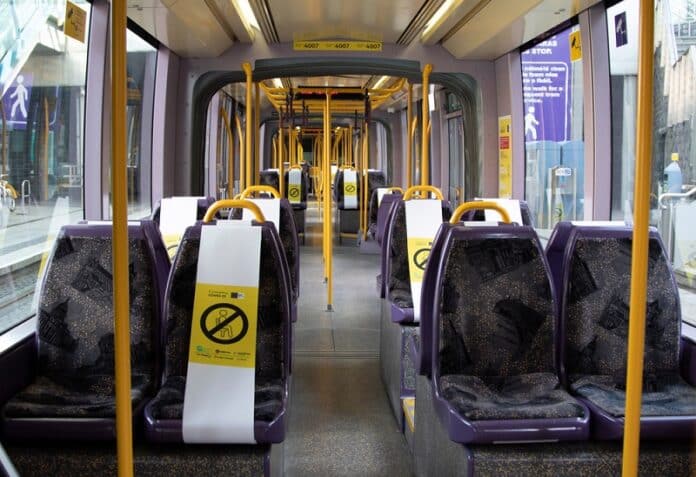 Taoiseach Micheál Martin has said changes to the Covid restrictions will be "conservative and cautious".
Previously, Tánaiste Leo Varadkar said the changes in December were too quick, which saw cases and deaths reach record levels in December and January.
Speaking to RTÉ, the Taoiseach said "We'll bring greater clarity to that towards the middle of this month but bear in mind that we will be conservative and cautious in terms of any reopening."
"The objective is prolonged suppression of the virus, to get the numbers down very low, and to keep them low."
While Covid numbers are falling, Ireland is still far away from being at a point where non essential retail can open. Decreasing cases, reopening schools and construction and offering support to businesses remains the priority for the Government.
"That will form part of the Cabinet meeting as well today, in terms of additional support to underpin enterprises and companies, so that we can keep employment intact in so far as we possibly can during this pandemic" said Martin.
Level 5 restrictions will be in place until March 5. Leo Varadkar has said the reopening will be Level 4 with modifications.
Under the Government's plan, Level 4 would see restaurants and pubs open for outdoor dining, but these are expected to be delayed until the summer.
Under Level 4, people are allowed to travel further than 5km from their homes, it remains to be seen if this will be eased.
Meanwhile, Minister for Transport and Green Party leader Eamon Ryan has said more extensive restrictions will be introduced for international travel.
"I think we're going to do more extensive restrictions on travel, including quarantine for other countries other than Brazil and South Africa."
"But I think we need to get the system up and running, we need to get the hotels working, and then we can extend."
The issue of quarantining is set to be discussed by the Cabinet today, along with other measures that may be introduced from March 5.
According to Ireland's Covid-19 Data Hub, a total of 152,652 first doses of the vaccine have been administered while 84,344 people have received their second jab. This puts Ireland 4th in the EU in terms of vaccinations per 100 people.