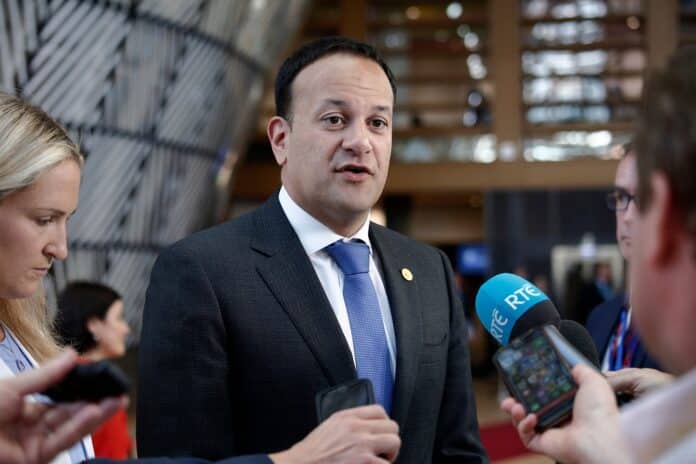 The news that so many in Ireland have been hoping for has arrived! The Government has given the green light for Christmas foreign travel. People hoping to travel to Ireland from abroad over the festive period, can now do so, as long as they take the neccessary precautions.
Speaking on Morning Ireland, the Fine Gael leader Leo Varadkar said, "If people do travel, we do appreciate that is people's choice, and there may be people with family circumstances that require them to travel, and we do appreciate that".
Referring to the EU "traffic light system" for travel, he also added, "So, if you're coming from an amber light area, there are very few of them, make sure you have a test before you travel, a negative test.
Previously, the Tánaiste had urged anyone currently living abroad, intending to book flights home to Ireland, not to do so. He mentioned that it was "too soon" for people to travel home, but implying that the situation could change. It appears now that it has. Irish people situated abroad, can now look forward to seeing loved ones over the holiday period.
"It's what we've agreed as a government, and it is not as strong as the NPHET advice, which is stronger", Varadkar added.
This gives hope to anyone hoping to travel home for Christmas. 
2021: End of the Pandemic?
Leo Varadkar also believes that 2021 will see an end to the pandemic. Yesterday, saw the first person on the island of Ireland to take a vaccine for Covid 19. Varadkar described this, as a day of hope.
He said that the combination of vaccines, increased Covid-19 knowledge, and mass testing will help to bring the virus to an end.
The Government have purchase agreements to buy 8 million vaccine doses for Ireland. An action plan will also be outlined by the task force.  This will include an information campaign, to be outlined by Friday, according to the Tánaiste.
In response to the anti-vaccine campaigns, Varadkar stated the importence of encouraging people to take the vaccine. He said it was important to answer people's questions, and not to be patronising to them.