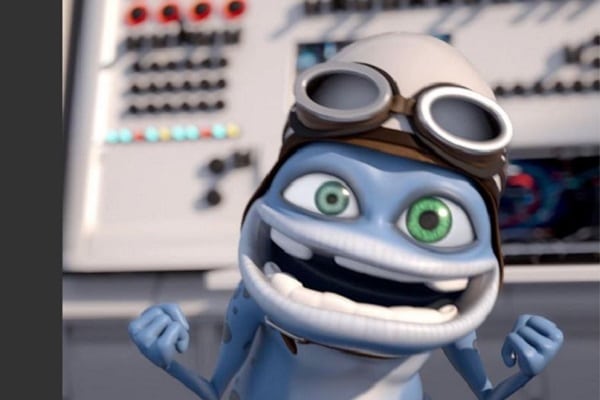 Crazy Frog is back! It has just released a mashup of Run-DMC's single "It's Tricky". The new track is called "Tricky". You can check out this clip below.
The track of course includes his irritating, and yet endearing repetiion of "Ding Dong".
The music video also shows the amphibian breaking into a rocket launch site, where he manages to charm robot guards into joining the launch with some creative choreography.
You will need to see it to believe it, and you can do so below.
This video has been described as a take on the "Bezos-Musk ego trip". It was also directed by Sigfrid Soderberg and Andreas Wicklund.
The track was also produced by Reinhard "Voodoo" Raith who was behind the original amphibian material.
Crazy Frog
Crazy Frog was of course marketed by ringtone company Jamba! back in 2005. Among its highlights was beating Coldplay to the number one singles spot back in 2009. Check out their winning single Axel F here.
The song reached 3.1 billion views on YouTube, making it the 19th most popular video in the site's history.
They also released a number of other tracks including "Crazy Frog In The House", "Cha Cha Slide" and "Popcorn". It also released three studio albums via Ministry of Sound/Mach 1.
Following a decline in ringtone, Crazy Frog has since reinvented itself to appeal to a new audience of TikTok users.
The president of A&R at Sony Music Wolfgang Boss added, "When we started Crazy Frog, there was no TikTok, it didn't exist". 
"But right now TikTok is super important. It's basically the number one platform for people to share new music and funny things connected with music". 
It had previously teased at a return to music last month. They took to Instagram, writing "something's cooking". Check out this post and Nova's report here.