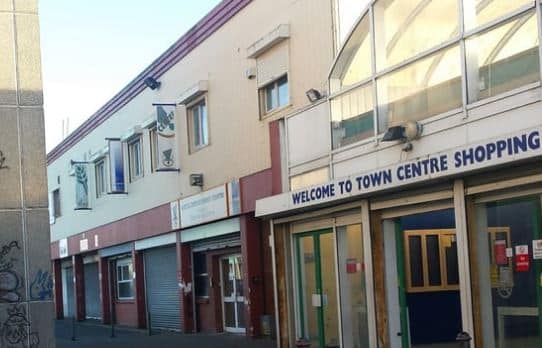 Demolition work began on the old Ballymun Shopping Centre last week, and locals are looking forward to seeing what replaces it.
The 50 year old building is the last remaining structure from the original 1960's north Dublin suburb. The redevelopment of the shopping centre, known as the Town Centre, was central to the 1997 regeneration plan.
But the economic crash got in the way of the plans. Dublin City Council has now acquired the site. It's now up to them how the area is developed. Deputy Ellis has a good idea what he would like to see in the space
Ballymun is set to be along the metro north route, and the suburb is in close proximity to the city centre, the M50 and Dublin Airport. Deputy Ellis believes there will be a lot of interest in the site.
Since the regeneration plan began more than 21,600 people live in the area.
Photo: Courtesy of Lisa J: Yelp