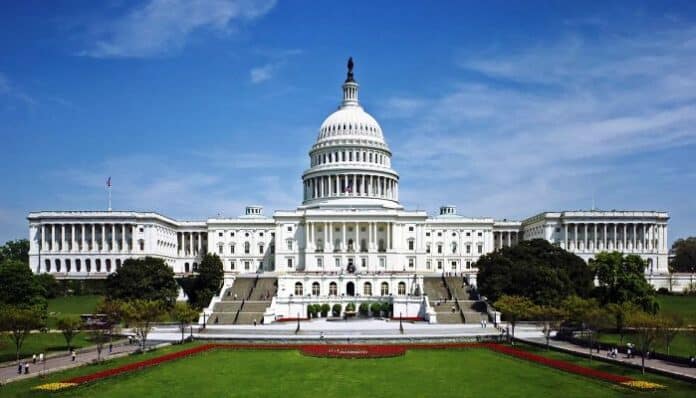 In the US the Democrats are close to owning control of the Senate in the final election in Georgia, which will allow President-elect Joe Biden to pass his policy agenda as congress prepares to meet to officially certify the results of November's US election.
Should the Democrats win the final US Senate race, it will give a 50-50 split which will be broken by Vice President-elect Kamala Harris. They hold a 16,000 vote lead at the moment.
However, Democrats already flipped one seat overnight, after Raphael Warnock claimed victory in the special election: "May my story be an inspiration to some young person who is trying to grasp and grab hold of the American dream and so Georgia, I am honoured by the faith that you have shown in me and I promise you this tonight, I am going to the Senate to work for all of Georgia."
If both Democrats pull off twin victories — a likely outcome after notching one victory and as the outstanding vote comes from Democratic-leaning areas — Biden will have far more room to maneuver on policy and appointments for at least the next two years.
Meanwhile, both the House of Representatives and the Senate will meet to certify the results of November's election.
All eyes will be on Vice President Mike Pence, who will conduct the sitting.
He's been coming under pressure from Donald Trump to stand in the way of the process, despite having no real power to do so.
It's expected Republicans will raise a number of challenges which will lead to a delay in the declaration – but no results will be overturned.
An official declaration isn't expected until late tonight or early tomorrow morning.