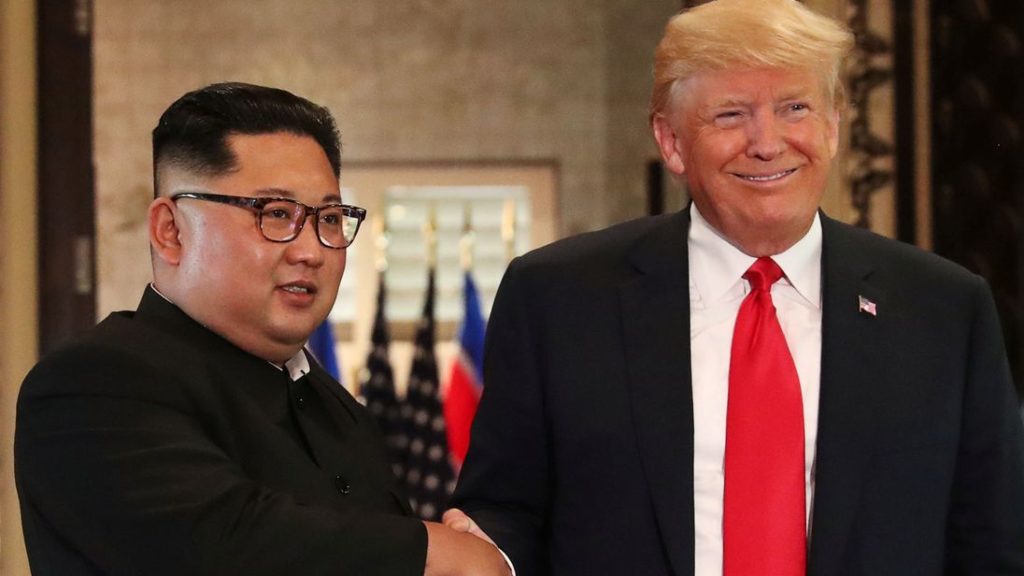 Donald Trump has spoken out regarding his "love" for Kim Jong Un following the development in relations between the two nations over the last year, with their personal bond continuing to strengthen after the two leaders' Singapore summit in June. Mr Kim has declared his admiration for the American president's style of diplomacy.
Despite President Trump's remarks about Mr Kim in the past, where he referred to him as "mentally deranged" and a "Little Rocket Man", both Mr Trump and Mr Kim seem to have moved past their exchange of personal insults. Trump stated: "I was really being tough – and so was he. And we would go back and forth. And then we fell in love, OK? No really – he wrote me beautiful letters, and they're great letters".
However, North Korea has made little progress towards denuclearisation, with North Korea's foreign minister Ri Yong Ho stating that unless they develop absolute trust in the US, there is "no way we will unilaterally disarm ourselves first". In recent months, North Korea has insisted that the US must make a declaration ending the "officially unfinished Korean war" and have demanded a peace treaty with Washington and the departure of US troops from Korea. Mr Kim has said that the US must take "corresponding measures" before they would disable it's Yongbyon nuclear complex, but did not define said measures.
According to North Korean expert Professor Robert Kelly, Mr Trump's declaration of his "love" for Kim Jong Un has caused major concern about US diplomacy. Professor Kelly stated: "This is how easy it is to con him. The president is a bubbly high-schooler talking about love letters. That's US diplomacy now."