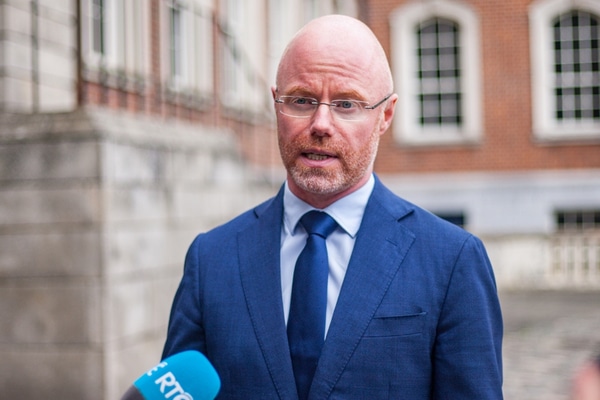 Stephen Donnelly is seeking for approval from the Government to buy €90m worth of Covid antiviral pills.
Donnelly's request will be discussed at the first Cabinet meeting of the year later today. This meeting is to be heavily dominated by Covid issues.
Health Minister Donnelly will be seeking approval for three antiviral drugs. These drugs have also been approved by GlaxoSmithKline, Merck and Pfizer.
Pfizer have said that their drug reduces death and hospitalisation risks by 90%. They also reccomend the drugs are taken within three days of Covid symptoms.
Patients will need to take these pills, twice a day for five days. It works at stopping people suffering from the virus from making duplicates of itself in the body. Pfizer also said that this drug is a strong protection against the Omicron variant.
They have yet to receive full approval, and are being examined by the European Medicines Agency.
"an established and successful history"
If it receives this approval, Pfizer has confirmed that a manufacturing facility in Ringaskiddy, Co Cork will support the making of this drug.
They have invested in a drug suitable for vulnerable people "as soon as possible". 
"Pfizer's site in Ringaskiddy has an established and successful history of contributing to our manufacturing efforts", they said.
This comes as the Government will hope to follow in the footsteps of the US, where health officials have called for the ending of close contacts who have received the Covid booster jab and showing no symptoms to isolate, once they wear a mask in public.
In Ireland, people are currently still required to isolate for five days, even with no symptoms and having received the booster vaccine.
The Government are also expected to re emphasise the message of encouraging people to take their booster vaccine when offered, along with maintaining low social contacts.
Back in November, Stephen Donnelly had stated that he had "nothing to say" to the group of anti vaxxers who targeted his home. More on that here.