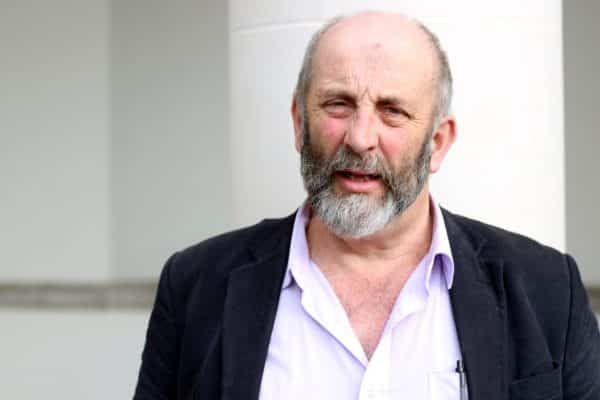 Independent TD Danny Healy-Rae has blasted Shane Ross for tweeting a photo of him having a nap at Croke Park on Sunday.
The image led to many people questioning whether his ticket could have gone to someone who would have been much more attentive towards the game, especially as tens of thousands watched on screens in Limerick and Galway having failed to get tickets.
Minister Ross posted the photo, under which he added the comment: "Is this a waste of a good ticket?"
Is this a waste of a good ticket?!! pic.twitter.com/oKYXLIN9gl

— Shane Ross (@Ross_Shane1) August 20, 2018
He said he had dozed off very briefly at half-time in the minor all-Ireland hurling final between Galway and Kilkenny having been very busy coordinating a bus to bring patients needing cataracts operations from Kerry to Belfast at 6am the day before.
Healy-Rae told the Irish Sun that he resented Ross for suggesting it's a waste of a ticket, adding that he was at Croke Park when Limerick lost in 1994 and when Clare made the breakthrough the following year, and when Wexford won it in 1996 and had attended every final for nearly 30 years.
The Kerry man rubbished the Dublin Rathdown Independent TD:
"He's a waste of space. He was full of ideas when he was writing newspaper columns but he's done nothing as minister."
Speaking to The Irish Mirror, Healy-Rae added:
"I never did any harm to anybody by falling asleep for a minute or two during the match."

Image Credit: Ivan Rakhmanin for The University Times