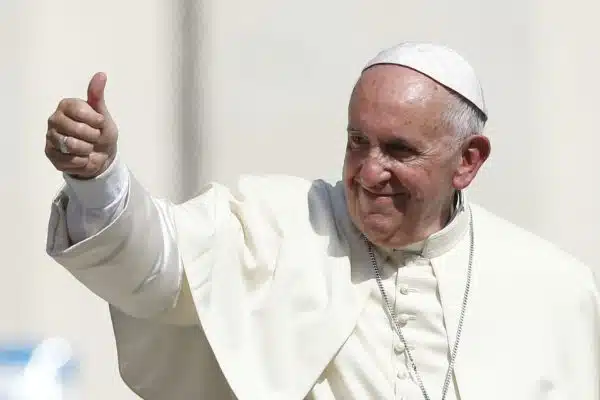 Pope Francis will meet clerical sex abuse victims when he visits Ireland this weekend, the Vatican confirmed. He is due to arrive in Dublin on Saturday for two days of meetings with families and political authorities as well as a trip to Knock.
Earlier this week the Pope condemned the "atrocities" of child sex abuse and clerical cover-ups in a strongly worded letter to members of the church. Several protests by groups campaigning for clerical abuse victims are set to take place during the visit.
The Catholic Church has been rocked by revelations of wrongdoing by members of the religious orders stretching back decades. A spokeswoman for the Vatican, when asked about the Pope's meeting with survivors, confirmed it would take place.
Protesters have arranged a series of rallies coinciding with the pontiff's trip to highlight what they believe has been the church's failure to properly address wrongdoing.
Last week a grand jury report outlined seven decades of abuse in Pennsylvania. The investigation found more than 1,000 children had been abused by 300 priests.
The Pope has apologised after defending a bishop in Chile who was accused of hiding abuses by a priest.
The latest Vatican intervention on the issue comes as Ireland gears up for its first papal visit in 40 years during which at least half a million people are expected to attend a papal mass in Dublin's Phoenix Park.
Maeve Lewis, executive director of the One in Four charity for those affected by sexual abuse, said it would have been an insult had the Pope not met survivors while in Ireland.
She said some would very much want to engage while others would avoid him due to a sense of "betrayal".
"If the Pope is in an open, listening mode when he meets the survivors he can learn a lot about the terrible devastation of sex abuse and how people feel let down,

"If he makes any promises to survivors in terms of actions he should follow through on that.

"It would be terribly hurtful if the meeting (produced) no concrete outcome as a result of this."