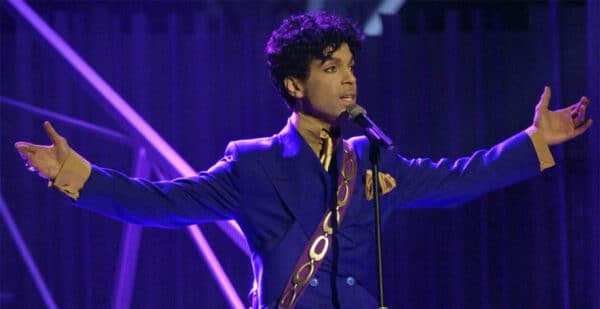 Calling all Prince fans!
23 Prince albums are now available across all streaming services and include a 37 track anthology album, as well as the music video for Prince's Grammy award winning hit, 'Black Sweat'.
23 of Prince's albums recorded between 1995-2010 are now available for fans to obtain through streaming and downloading, including the hugely successful 'Emancipation' and 'Musicology'.
The Prince Estate has made an agreement with Sony Music Entertainment, which affords fans the opportunity to access more than 300 of Prince's hugely successful tracks, as well as rare and out-of-print recordings curated by the cultural icon.
Prior to his death in 2016, the musical sensation prevented all streaming services, apart from TIDAL, from utilizing his work for the purpose of public access. However, since 2017, a number of his earlier albums were accessible on all major streaming providers.
2018 marks the release of the iconic 'Prince Anthology: 1995-2010' – a remastered anthology album featuring 37 seminal recordings released throughout the artist's hugely successful run. The album opens with 'Emancipation', the title track from the 1996 album that Prince referred to as his most important record prior to its' release. The Prince Estate has invested a great deal of time in curating the anthology, and believe that fans will appreciate the album's artistic merit and remastered sound.
Prince, whose music is comprised of a unique fusion of rock, funk, pop, jazz and opera, is widely recognized for his creative and prolific approach to music. Prince bestows a legacy that has contributed to the complete reshaping of music over the decades, and successfully broke down cultural, societal and musical boundaries with his unique sound and electrifying performances. Throughout his career, Prince challenged normative distribution practices, utilizing the internet as an independent music distribution hub which contributed to him winning a Webby Lifetime Achievement Award in 2008.
Prince's newly available digital catalogue via SME/Legacy feature the following:
01. The Gold Experience (1995) ("The Most Beautiful Girl in the World" greyed out, partial album streaming only; album unavailable for download)
02. Chaos and Disorder (1996)
03. Emancipation (1996)
04. Crystal Ball (1998)
05. The Truth (1998)
06. Rave Un2 The Joy Fantastic (1999)
07. Rave In2 The Joy Fantastic (2001)
08. The Rainbow Children (2001)
09. One Nite Alone… (2002)
10. One Nite Alone…Live! (2002)
11. One Nite Alone…Live – The Aftershow: It Ain't Over (Up Late with Prince & The NPG) (2002)
12. Xpectation (2003)
13. N.E.W.S. (2003)
14. C-Note (2004)
15. Musicology (2004)
16. The Chocolate Invasion (Trax from the NPG Music Club: Volume 1) (2004)
17. The Slaughterhouse (Trax from the NPG Music Club: Volume 2) (2004)
18. 3121 (2006)
19. Planet Earth (2007)
20. Indigo Nights (2008)
21. LOtUSFLOW3R (2009)
22. MPLSoUND (2009)
23. 20Ten (2010)
24. Prince Anthology: 1995-2010
https://www.youtube.com/watch?v=FCccyzXVJm4